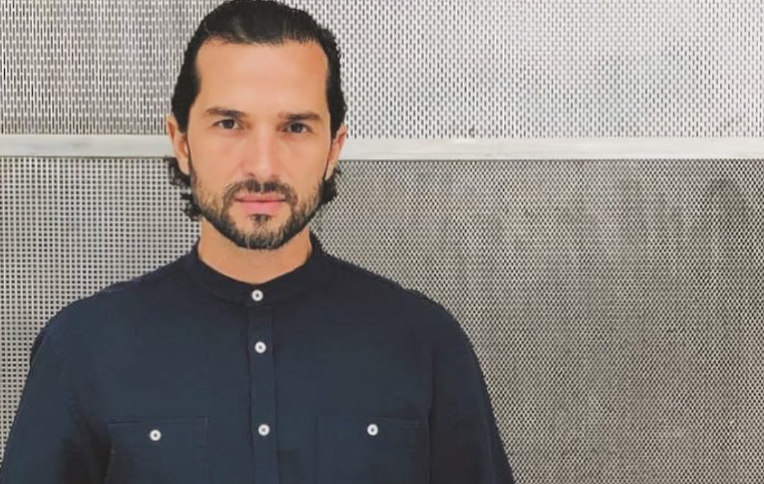 The mother of the Brazilian actor who was found dead and buried under the floor of a house claims her son was killed by scammers who promised him a big role in a new TV production.
Soap opera actor Jefferson Machado Costa went missing in January, his body being found buried under the floor of an outbuilding in a property in Rio de Janeiro on May 22.
He was last seen on January 27, and his mother, Maria das Dores, said she spoke to him on the phone on January 29 when she told him about an interview for an important role.
Dores said she became concerned about her son when she started receiving messages with misspellings and never received a call from him.
She told Notícias do Dia, a Brazilian TV show, that she received messages that were allegedly written by him, telling her that he had dropped his phone in the toilet and therefore could not call her or to connect with a video call
Devastated by grief, his mother now says her 44-year-old son was killed by conmen who promised him a big role while taking money from him.
"He believed in these fake friends who convinced him he would make it, while he was giving them money. He was cheated and killed," said the woman who suspects her son was killed for a large amount of money she had recently obtained.
"It was a scam. I said, "Son, this (promising to get the role – nn) won't work, I can't do it, who is this guy who says he can do it?" He replied that they have friends inside and that they will make it," said the woman.
Rio de Janeiro state police said they suspect Machado was killed when he realized he was the victim of a scam.
The family's lawyer, Jairo Magalhães, hopes that the police are close to solving the case, already having a narrow list of suspects.
Investigators believe Machado was most likely killed at home, placed in the crate he was found in that was taken from his home, then buried 6 feet under the floor of a rental home.
Due to the advanced decomposition of the body, the autopsy could not determine the cause of death.
Editor : D.C.