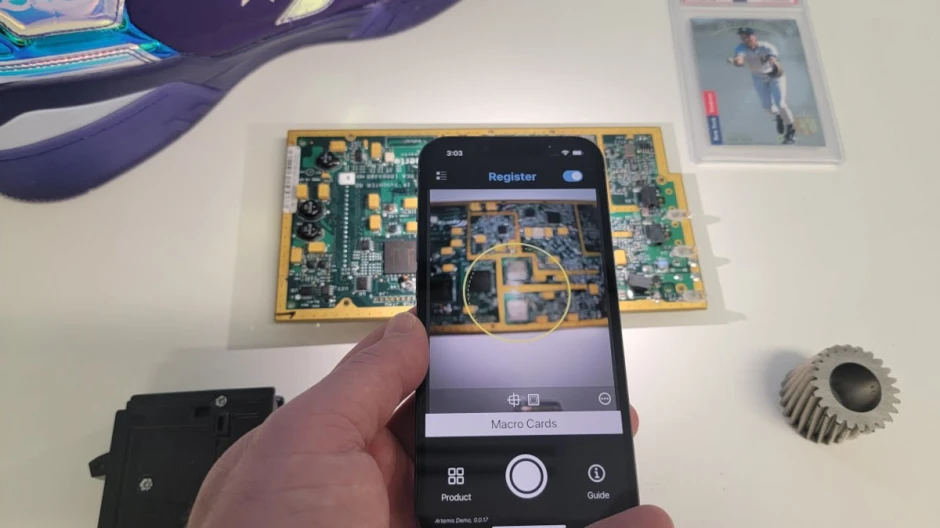 Just like validating the integrity of a file, a smartphone app called FeaturePrint analyzes the image taken with the camera to generate a digital signature, which is then checked against a database containing millions of other signatures of authenticated products and objects .
Created by a developer named Alitheon, the FeaturePrint app uses artificial intelligence technologies to identify fakes of any kind. The user only needs to upload from the application the photo taken of the object they want to check.
As a system based on the cumulative "experience" of millions of signatures generated by validating products with verified authenticity, the app would need to reach a very high level of popularity before you can hope to verify less common products as well. But for things like clothing from famous brands, the level of accuracy could be quite good.
According to the developer, users will be able to choose any part from an auto parts store, an electronic board or a supposedly valuable piece of jewelry, using the app to find out on the spot information about the manufacturer, technical specifications and official price, determining in seconds whether the product it's worth taking seriously, or it could be a fake.
Thus, the application promises to replace (or at least provide an alternative to) barcodes and electronic tags (RFID), which could be used by less reputable stores to misinform their customers about the authenticity of the products sold.

Unfortunately, the developer Alitheon does not offer the FeaturePrint application for free, which will certainly make it difficult to develop the digital signature archive to a level where the application becomes a truly universal solution. Instead, FeaturePrint is aimed at business customers and their employees, with specific needs regarding the type of products and items subject to verification. In this way, the author of the application can focus on the specific needs of his customers, without trying to create a universal database for checking counterfeit products.
Finally, a reinterpretation of this technology could make its way into the service offer of some big tech giants (eg Google or Apple), complementing the usual arsenal of smartphone apps like Google Lens.