News astuce Forgotten Temple Zelda Tears of the Kingdom: how to enter it to continue Impa's quest?
Among the many quests that make up Tears of the Kingdom, there is one that will interest us more particularly here, that of Impa. Maybe you are stuck and looking for the entrance to the Forgotten Temple. If so, don't panic, we will help you!
If you haven't started the Impa quest in Tears of the Kingdom yet, you will not be able to access the Forgotten Temple right away, or at least it will not be of interest. So let's go back a bit to see the different prerequisites together!
The first thing to do, if you haven't already, is to go to the level of the New Delass relay. This is where you will meet an NPC, Impa, for the first time. Go talk to him and she will give you a quest.
This quest is "Impa and the geoglyphs". It is not very long, but if you ever want a guide to get through it, we redirect you right here. Once this quest is completed, you will automatically get a new quest called "Tears of the Dragon".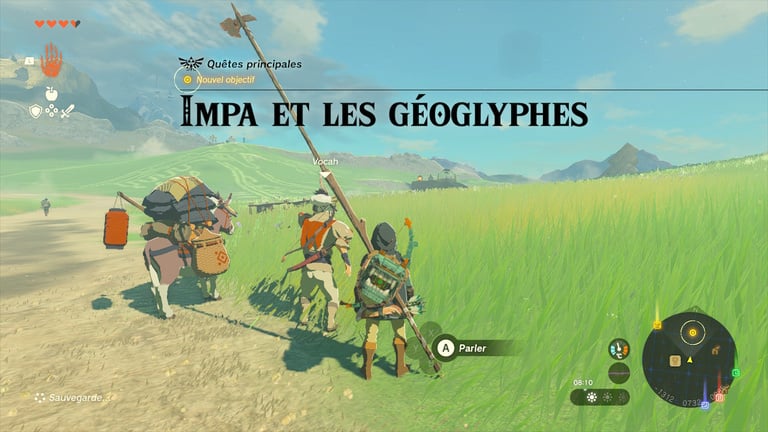 This quest is for once quite long given that it will ask you to find 12 dragon tears scattered across Hyrule. If you ever want to go looking for them, we have of course concocted a guide on this subject!
But what will interest us here is the very beginning of this quest, which caused some problems for quite a few players. Indeed, you are going to have to enter the Forgotten Temple and it is not not always easy to find the path to the latter.
The first thing to do, this is to get to the north of the Tragite Gorge. It's a huge rift separating Hyrule from Hebra and you can't miss it! Then get as close to the temple as possible from the top of the crevasse and glide on a Paraglider to the entrance.
You will then come across Vocah who will explain to you that Impa went further into the temple. Progress through the temple and you will reach the Maya Usiyu Shrine. It is right next to the latter that Impa will be. Talk to him and continue behind the collapsed statue.
At some point you will come to a room with a map of the world. Drop down and a cutscene starts and that's when your famous quest to find the 12 dragon tears that are hidden in Hyrule will begin.
Summary of all our guides and tips for Zelda Tears of the Kingdom