News astuce Malosse Pokémon GO: how to take advantage of its featured hour of May 30, 2023
The May 30, 2023 Feature Hour will begin soon in Pokémon GO. It's an opportunity to hunt Malosse, and maybe even catch a shiny one! On top of that, you can enjoy an exclusive bonus for 60 minutes. Here's what to remember:
Summary
Malosse's featured hour in Pokémon GO

Malosse and its evolution

Malosse's profile

Malosse's statistics

Malosse's attacks
Malosse's featured hour in Pokémon GO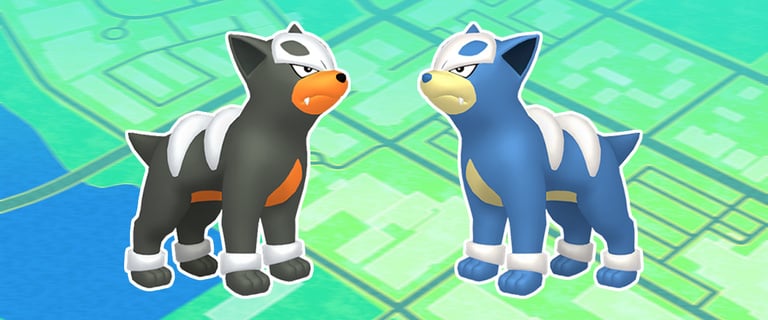 In case you didn't know, the Featured Hours of Pokémon GO allow to highlight a particular Pokémon by boosting its spawn rates and offering a special bonus for playersfor a period of 60 minutes once a week.
According to Nianticthe next Featured Hour will take place this Tuesday, May 30, 2023 between 6 p.m. and 7 p.m. (local hour). During this slot, it is Malossi which will appear frequently, and this in its normal form and its chromatic form. So you can catch a lot of Malossi pendant 1 houret gain 2x Capture Stardust thanks to the associated bonus.
As for next month's featured Pokémon, you can check them out in our June 2023 Featured Hours schedule..
Summary of the Pokémon GO walkthrough
Malosse and its evolution
Malossi is a Pokemon type Darkness et Feu from the second generation and available in Pokémon GO since 16/02/2017. It can evolve into Demolition with 50 Candieswhich you can get by capturing Pokémon, in transferring to Professor Willow, and in many other ways. Below you will find the visuals of Malossi et Demolitionincluding their chromatic forms since the Dark Pokémon can be captured in its version shiny during Featured Hour.
| | | | |
| --- | --- | --- | --- |
| Malossi | Chromatic Malosse | Demolition | Chromatic Houndoom |
| | | | |
As a reminder, Capture Stardust will be doubled during the Malosse Featured Hour, so you will be rewarded for your captures.
Malosse's profile
As explained above, Malossi is a Pokemon type Darkness et Feuwhich allows it to resist attacks of the type Steel, Feu, Glace, Plante, Psy, Spectreet Darknessbut makes it weak against type abilities Combat, Eau, Rocheet Sol.
Pokémon
Type
Weather report
Resistors
Weaknesses

Malossi

Dark / Fire
Fog / Clear

Steel (x1/2)
Fire (x1/2)
Ice (x1/2)
Plant (x1/2)
Psy (x0)
Specter (x1/2)
Darkness (x1/2)

Combat (x2)
Water (x2)
Roche (x2)
Sol (x2)
This Pokemon has 40% base capture chanceet a leak rate of 10%, so it is relatively simple to catch. You will find it more easily in residential areas, on beaches, and especially by Clear weather or Fog Weather. This type of weather may also boost your abilitiesand will allow you to get more Capture Stardust.
You can get Malossi quite rarely by hatching a 5km Egg.
Malosse's statistics
Regarding his basic statisticsHere is what Malossi propose :
| | | | |
| --- | --- | --- | --- |
| PC max | Offensive | Defense | PV |
| 1395 | 152 | 83 | 128 |
Once evolved into Demolitionthe CPs of Malossi pass to 2979 PC max. It's a good type Pokemon Darkness with a relatively useful double type, especially since its Mega Evolution can wreak havoc against powerful Pokémon.
Malosse's attacks
In Pokémon GOyou can learn a Immediate Attack and an Charged Attack To Malossi among the capacities listed below:
| | | | |
| --- | --- | --- | --- |
| Immediate Attack | Type | Energy per second | damage per second |
| feint | Darkness | 10 EPS | 13.3 DPS |
| Flame machete | Feu | 10 EPS | 12 DPS |
The best movesets of Malossi are therefore either feint et Flamethrowereither Flame machete et Flamethrower depending on what you are looking for. It is effective against type Pokémon Steel, Glace, INSECT, Plante, Psyet Spectre depending on the attacks you teach it, but it is better to avoid sending it against type Pokémon Combat, Eau, Rocheet Soland particularly against Mega Lagoon, Mega Brasegali, Mega Tortank, Terrarium, Kyogreand many other Pokémon of these types that will make short work of it.