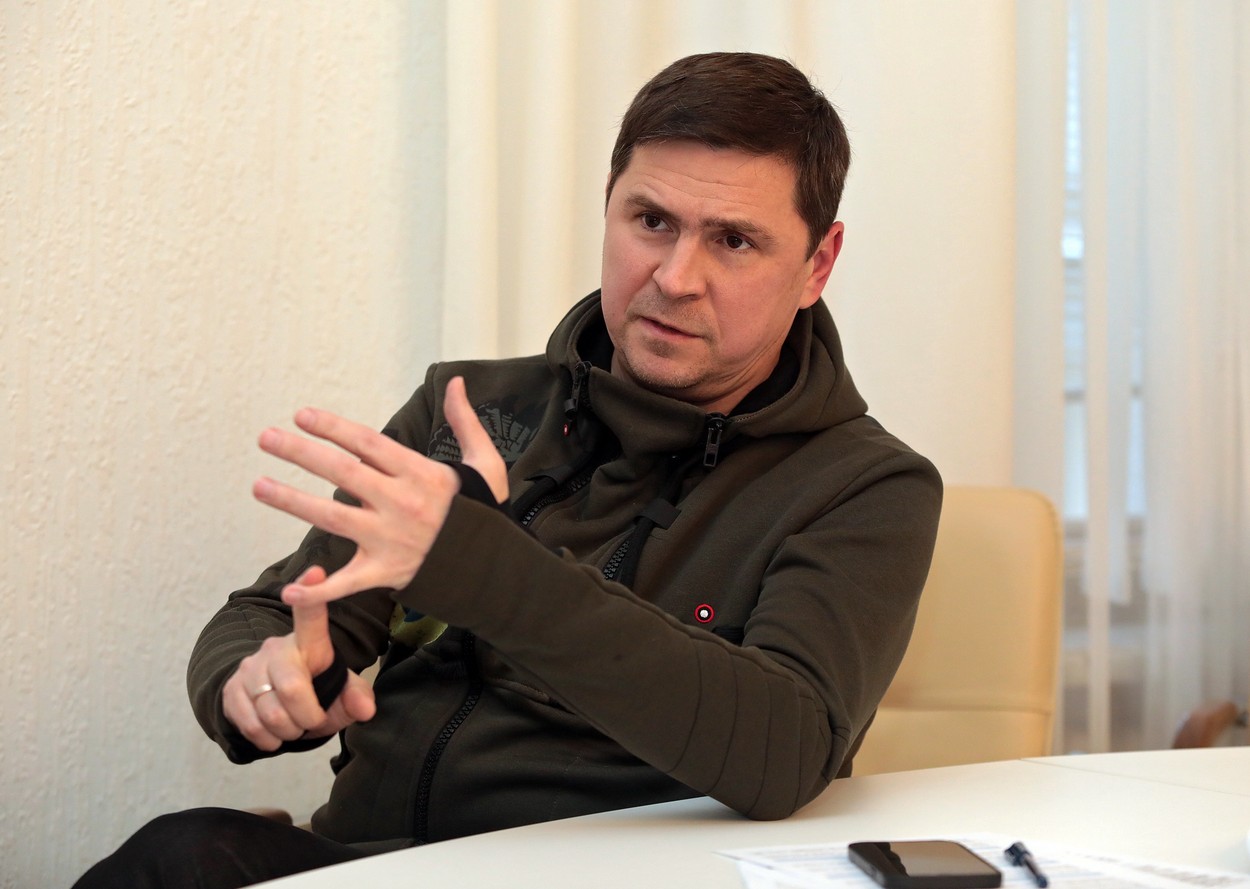 Ukrainian presidential adviser Mihailo Podoliak tweeted on Monday that any peace deal acceptable to Ukraine should include not only a restoration of Ukraine's sovereign borders, but also a 100-120 km demilitarized zone that should be established inside Russia, along the border with Ukraine, reports News.ro.
The area would be necessary to protect Ukrainian regions from bombings, the presidential adviser, Mihailo Podoliak, said on Twitter.
"The key subject of the post-war agreement should be the establishment of guarantees to prevent the repetition of aggression in the future. In order to ensure real security for the residents of Kharkiv, Chernihiv, Sumy, Zaporozhye, Luhansk and Donetsk regions and to protect them from bombings, it will be necessary to introduce a 100-120 km demilitarized zone on the territory of the Belgorod, Briansk, Kursk and Rostov republics ", wrote Mihailo Podoliak.
The presidential adviser also suggests that the demilitarized zone should initially have an international presence to control it.
"Probably, in the initial stage, with a mandatory international control contingent", he mentioned at the end of the message.
The reference to the four Russian regions as "republics" appears to be a response to Moscow's support for the Ukrainian separatist entities of Donetsk and Luhansk, which call themselves "people's republics" and which border Russia. Moscow already announced the annexation of these Ukrainian "republics" last September, along with the Zaporizhia and Kherson regions, although it does not control them completely.
On the other hand, in the four Russian regions mentioned by Podoliak, there have been increasingly frequent drone attacks recently, which Moscow attributes to Kiev, including incursions by Russian nationalists from the territory of Ukraine.
On Monday morning, a video circulated in which the governor of Belgorod, Viacheslav Gladkov, suggested that the simplest solution to cross-border shelling from Ukraine is for the Kharkiv region to be absorbed by the Belgorod region, notes The Guardian.
Editor: Bianca Chirilă