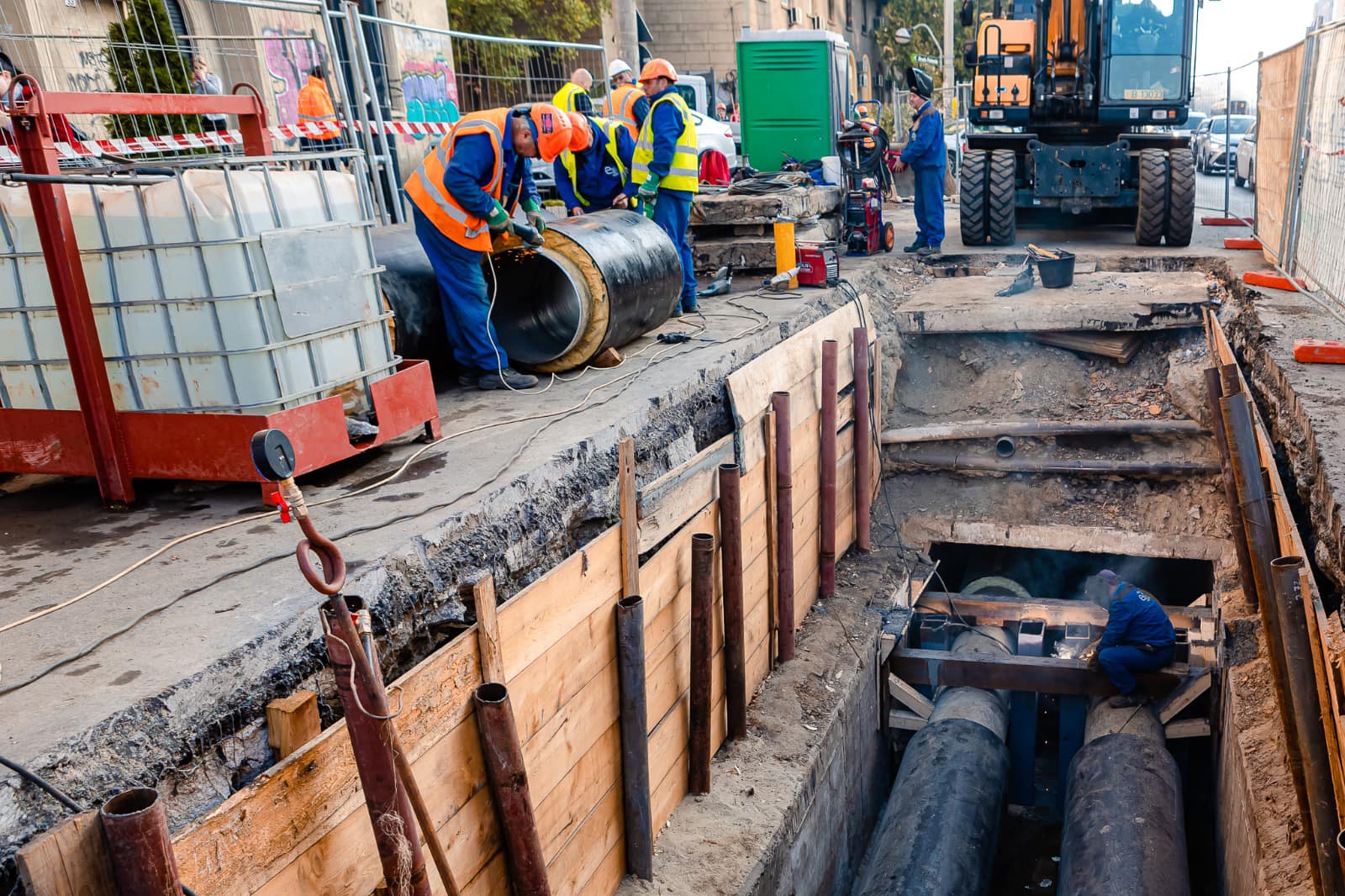 The Mayor of the Capital, Nicusor Dan, announced on Monday the completion of the works on the 13-kilometer section of the heating network that heats the Rahova, Ferentari, Sebastian neighborhoods. The pipes replaced were over 30 years old.
"The works on this 13-kilometer section of the district heating network, 13 kilometers that serve Rahova, Ferentari, Sebastian, have been closed. There are more than 7,000 apartments that are serviced. In addition to that, it is on the highway between Progresul and CET Grozăveşti, which means that when one is not working, it is important that on the one hand, through this segment, it passes to the apartments that are normally served by the other CET", said Nicușor Dan on Monday, according to Agerpres.
He added that the new pipeline has a 30-year warranty and replaces the one that was more than 35 years old, which had many failures in recent years.
"It is a pipeline that was more than 35 years old and where there were more than 100 breakdowns in recent years. Now we have a 30-year guarantee, it is a pre-insulated pipe and there will be no more problems for this neighborhood, as there were not this winter. Of the 13 kilometers, about half were highways and they were worked on in the summer. The other half… were the so-called connections, that is, the smaller pipes, which are from the main to the thermal points, and it was possible to work here even in the winter. About 6 km of so-called temporary pipes were installed, which are the temporary pipes on which the thermal agent is provided", explained the mayor.
According to him, the works on this section lasted two years, exactly as much as he estimated, and over 60 kilometers of the main pipeline were completed in the last two years.
"We met here exactly two years ago and we told you that it would last two years (…). We had 28 kilometers in 2021 and 32 kilometers in 2022, in 2023 probably another 4-5-6 were done, something like that", concluded Nicusor Dan.
Publisher : BP