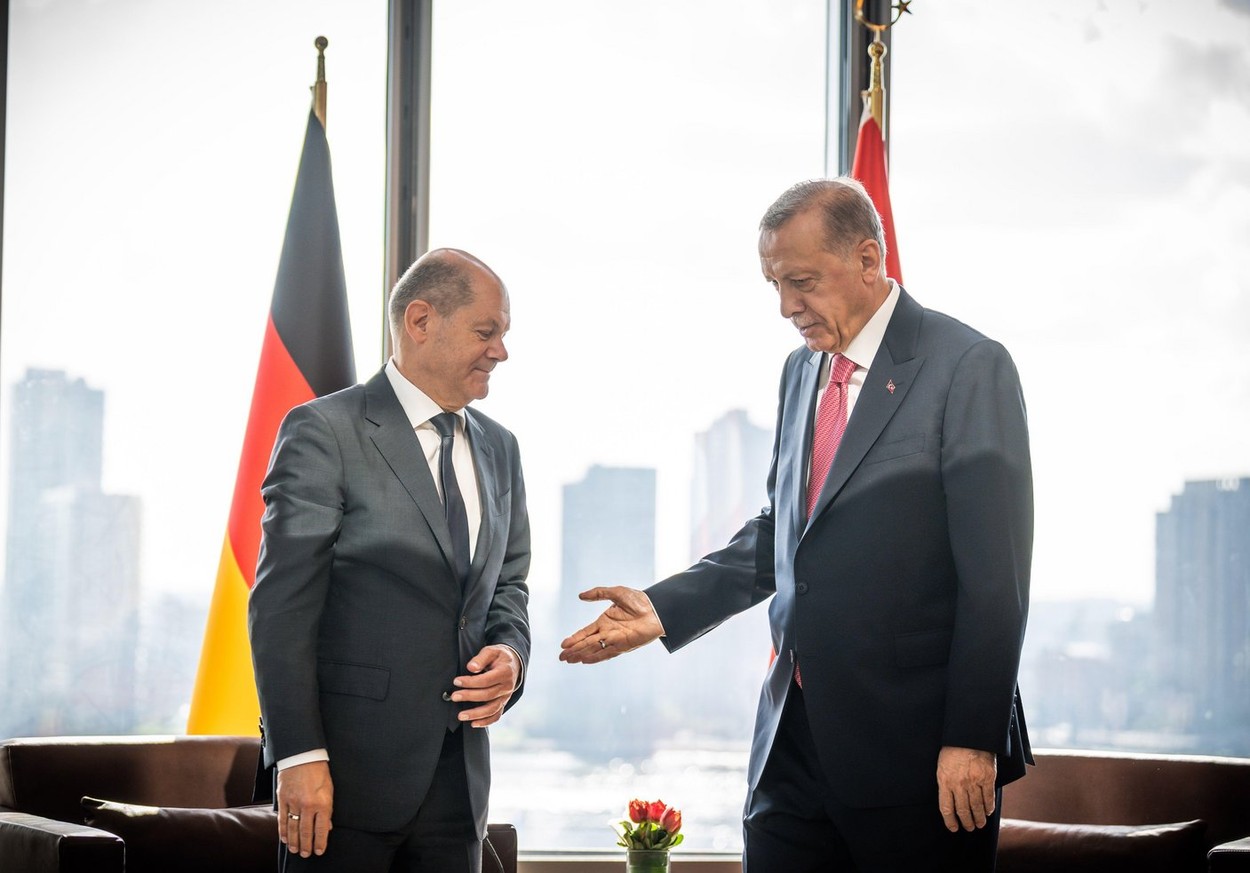 The German Federal Chancellor announced on Monday that he invited the re-elected President of Turkey, Recep Tayyip Erdogan, to Berlin during a telephone conversation, with the aim of giving "a new impetus" to the cooperation between the two countries, informs AFP, quoted by Agerpres.
Germany and Turkey, both members of the North Atlantic Treaty Organization (NATO), want to "approach the cooperation between the two governments with a new impetus" and "understand common priorities at an early stage", the spokesman said of Olaf Scholz in a statement.
To this end, President Erdogan was "invited to come to Berlin for an inaugural visit," added the German Chancellor's spokesman, without specifying the date of the visit.
Recep Tayyip Erdogan was re-elected president of Turkey on Sunday, with approximately 52% of the votes cast, in the second round of the presidential election.
Shortly after learning the result, German Chancellor Olaf Scholz congratulated Erdogan on his re-election to the country's presidency, saying that Turkey and Germany are "close allies, whose peoples and economies are deeply connected".