Game News This PS5 Exclusive Should Have Released A Month Ago, But Things Didn't Go As Planned
Launching a new license is always risky for a publisher and a developer of triple A. We put a lot of money, we work for years, and we don't know if the public will respond. Sometimes, even if the sales are very honorable, it's not enough and a first-party license from Sony has paid the price.
A biker, zombies, a new license and a critical success below expectations
In April 2019, Bend Studio released the first installment of its new license, Days Gone, on PS4. In a post-apocalyptic Oregon full of zombies, the player embodies Deacon St. John, a biker who prefers to go where he is needed rather than settle in a secure camp. He thus navigates between the different clans, in the company of his best friend Boozer. Married, he was unfortunately separated from his wife Sarah, whom he brought up injured in a helicopter. Two years later, Sarah is presumed dead due to the invasion of the camp where she was supposed to arrive, but Deacon refuses to believe it and even begins to hear rumors corresponding to his other half.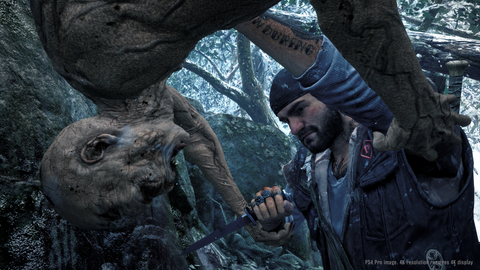 The game therefore revolves around finding Sarah, completing missions for various groups, the fight against the hordes of infected… and a motorcycle. Central to the adventure, Deacon's motorcycle is an important part of the gameplay. We move with it, we have to find something to refuel but also to improve it. She's part of the character and it's that biker background that gave her some pretty high combat skills. On its release, Days Gone received an honest but not incredible critical reception, taking the Metacritic note between 71 and 74.
Critics highlight a successful world, a real survival aspect, an efficient progressiona motorcycle that does not act as a gadget and impressive hordesbut regret a agreed story, cartoonish characters, a somewhat limited AI and a messy quest system. In January 2022, we learned that the title had sold 9 million copies on PS4 and PC, but it was still a commercial failure. This echoes information published in April 2021 by Jason Schreier, which indicated that the Days Gone 2 project had been invalidated in 2019and that the teams had been put to work on a multiplayer game and Uncharted. Jeff Ross and John Garvin have since left the studiofollowed by dozens of developers.
We were 45 in the studio and we were wondering how to create an open world with this workforce. The solution was to get bigger so we went from 45 to something like 120. There was a high starting budget for Days Gone but we went way over it and I think that figure would have been the starting point for a suite(…) These AAA from Sony… they really have a cost, indicated Jeff Ross.
Days Gone 2 should have already been released… If it had entered development
Subsequently, John Garvin was more incisive, using flowery language to ask players to buy the games they expect at launch. Beyond that, the players quickly mobilized, and there was even a petition, signed by more than 200,000 players, asking Sony to change its mind. At present, it is in the cinema that the future of Days Gone seems to lie, the studio having set to work on a new license.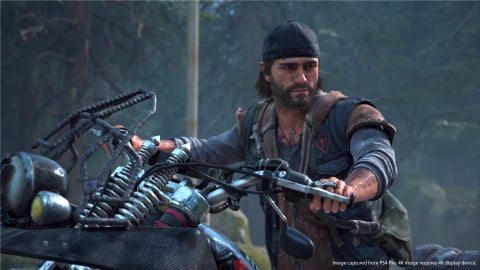 Days Gone 2 could have existed, multiple ideas had been presented for a sequel, but history decided otherwise. The frustration seems to be always present at Jeff Ross, who has several times indicated that the studio had not been given time to take his license further. On May 25, shortly after the PlayStation Showcase, the latter split a new tweet, revealing that Days Gone 2 should have already been released if the project had been validated and if the production had kept to its schedule:
I get a little bummed out from these #PlayStationShowcase shows because they only remind me we could of had Days Gone 2 out a month ago if we'd have just stuck to our guns.

— Jeff Ross (@JakeRocket) May 25, 2023
I'm a bit depressed by these #PlayStationShowcase shows, because they remind me that we could have released Days Gone 2 a month ago if we had stuck to our guns.
Days Gone 2 could have been released in April 2023 if Sony had decided to launch the project. Unfortunately for many fans of the title, the return of the license to our consoles does not seem to be planned. And in case PlayStation decides to make a sequel, it wouldn't be expected for many years. Until then, we should have seen the film adaptation of Deacon's adventure, the script of which was at the latest in the hands of Sheldon Turner. To embody "Deek", the production would have thought of Sam Heughan (Outlander).
---
Buy Days Gone on Amazon
This page contains affiliate links to some products that JV has selected for you. Each purchase you make by clicking on one of these links will not cost you more, but the e-merchant will pay us a commission. The prices indicated in the article are those offered by the merchant sites at the time of publication of the article and these prices are likely to vary at the sole discretion of the merchant site without JV being informed.
Learn more.