Game News 70% off FIFA 23, maybe it's time to get started!
In a few weeks, it will be the sales period. However, the Epic Games Store has decided to take the opposite course and strike hard now with discounts for all wallets. At the moment, with its -70%, FIFA 23 is one of the good deals to be had on the Epic Games Store: perfect before discovering EA Sports FC 24, the next football game from Electronic Arts.
Mega Sale and big discounts for everyone on the Epic Games Store
We already told you about it last week: the Epic Games Store, until June 15, inaugurates its Mega-Sales. For fear that players would be bored during the summer, the creators of Fortnite therefore had the brilliant idea of ​​drawing a large burst of promotions on more or less recent and more or less important titles. Given the many titles that are entitled to a nice discount, you could find your happiness : for example, last week, we told you about the reduction applied to the fabulous rogue-lite Hades or this nice discount on a pack of two highly rated games.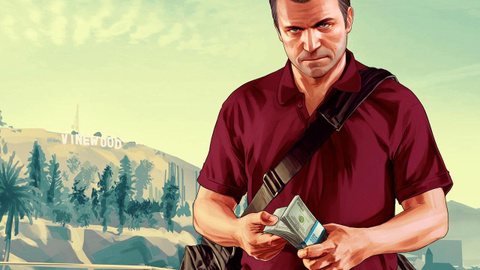 You will therefore have understood it, it is the moment of good deals at the competitor of Steam, the iconic platform of Valve which does not have a dead hand on the offers either. Currently, there are certain deals that are highlighted on the EGSnotably Grand Theft Auto Vin its premium edition, which costs only 14,99€, Red Dead Redemption II which is displayed at 19,79€ (thanks to a 67% discount) or Cyberpunk 2077 which can be obtained at half price, i.e. €29.99! There is plenty of choice and if you are afraid of running out of football — the last day of Ligue 1 is approaching, while the Premier League gave the final whistle of the 2022/2023 season this past weekend —, you can always throw yourself on FIFA 23 at -70%, or €20.99.
Buy FIFA 23 at -70% on the Epic Games Store

(i.e. €20.99 instead of €69.99, promotion ends on 06/15)
---
Sure, the successor to FIFA 23 is coming soon, but it's never too late to get started. So you have the whole summer ahead of you to discover the few new features or start working on the football ranges as well as the sharpest dribbles in order to be ready for the next generation. According to the latest rumors from the hallway around this EA Sports FC 24, we might find out very soon and have access to pre-orders in the coming weeks! However, it is better not to miss this promo because FIFA 23 – best launch of the football game license! — won't last long at this price!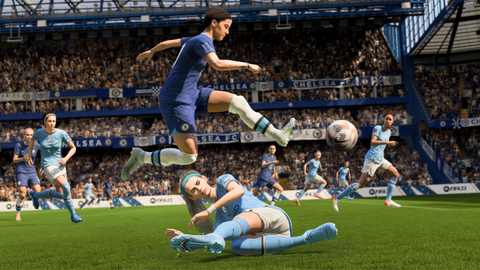 Even if we can criticize FIFA games for not taking risks and not turning their formula upside down too much, in particular by correcting certain major flaws that players often point out, FIFA and this episode 23 remain sure bets in terms of sports games. Awarded the very good score of 16/20, FIFA 23 was equipped with a flawless physiqueof a enhanced rendering thanks to the technological prowess of Hypermotion V2 and a few other small quirks, including a focus on women's football (although more efforts in this area would have been appreciated). The concern is that the few faults highlighted were really unfavorable to it (lack of renewal, more complex FUT collective, matchmaking problems, etc.). That being said, at just over €20, these shortcomings are much less complicated to accept!
---