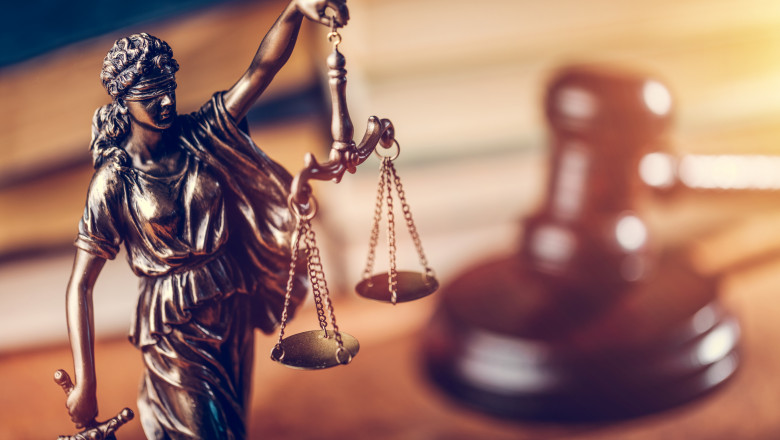 The National Union of the DICASTERIAL Judicial Registry announced on Tuesday that it will join the protests started by the other categories of employees in the budgetary system and claims that the clerks have the "necessary capacity" to block the judicial system, notes Agerpres.
In a statement posted on the SNGJ DICASTERIAL website, the trade unionists criticize the post of Prime Minister Nicolae Ciucă on Facebook regarding the increase of the retirement age to 65, including for auxiliary staff in the courts.
"There will certainly be a firm reaction from the judicial system and even if we are not a large professional category to represent electoral capital, we have the necessary capacity to block the judicial system. According to the Constitution, the judicial power represents or represents (it seems) 'one of the three powers of the Romanian State'. Soon, the clerks will join the forms of protests already underway, as well as those to be initiated by the other categories of employees dissatisfied with the apparently populist and anti-social measures taken by the current government", declares the clerks' union.
They threaten that "very soon, no clerk will answer the personal phone, after hours, on days off or weekly rest, to perform hundreds of unpaid overtime hours or to be on call for arrests, regardless of whether we are talking about petty crimes, robberies or even crimes".
"Let's see, then, how the Prime Minister of Romania will invoke, once again, the importance of the work of clerks for the smooth running of the judicial system!", say the trade unionists. The union specifies that, from the records of the National Public Pension House, the physical number of pensioners in the category of specialized auxiliary staff within the courts and the prosecutor's offices next to them was 1,724 clerks at the end of 2021 and 1,667 at the end of 2022.
In this context, says the union, there is a natural decrease, through death from year to year, in the number of clerks receiving the service pension, respectively by 57 people in 2022 compared to 2021 and by 59 people compared to 2020. and increasing the retirement age "will be equivalent to sentencing clerks to certain death at work!".
"The life expectancy of the clerks is 59 years, and currently they can retire at 60, which means that they will no longer receive the service pension, even in the current form", the DICASTERIAL statement also states.
Editor : M.D.B.