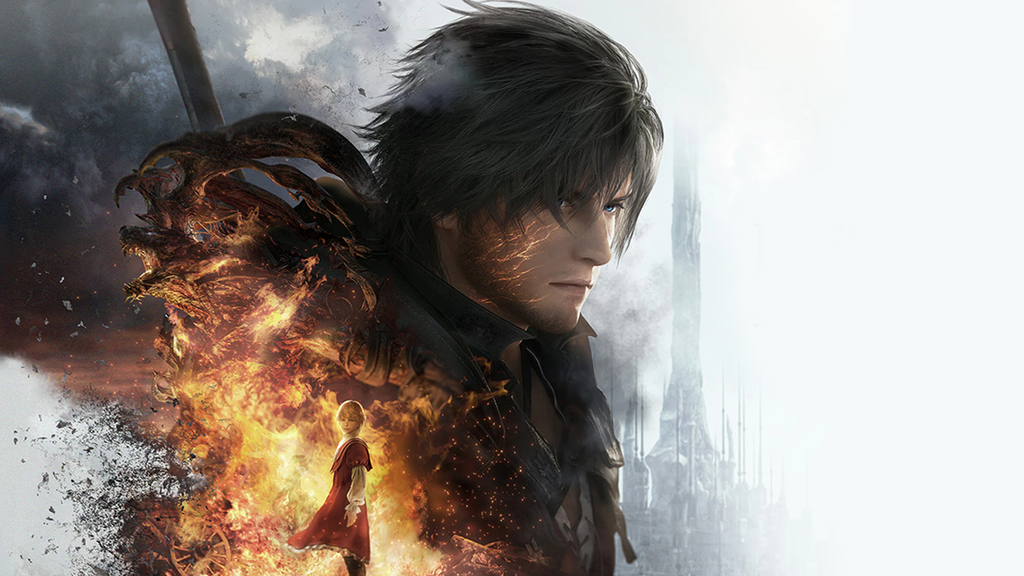 Game News Final Fantasy 16: we know more about the end of the game and it looks really tough
Scheduled for June 22 exclusively on PlayStation 5, Final Fantasy XVI is one of the most anticipated titles of 2023. A title that promises a darker campaign than the previous installments in the saga. But once finished, what will there be to do? Creative Director Hiroshi Takai and Combat Director Ryota Suzuki talked about it.
Final Fantasy 16: An action-oriented NewGame+
It's the next PlayStation 5 exclusive to be released this year. Final Fantasy XVI arrives on June 22 on PS5 and should keep players busy for long hours. Besides a campaign lasting about 35 hours; end-game content has been planned by the developers. It was creative director Hiroshi Takai and combat director Ryota Suzuki who clarified in an interview with GameInformer. Once the game has been completed for the first time, players will be able to restart a game in NewGame+ with their abilities and equipment. These are mainly the fashions Final Fantasy et Ultimaniac which increases the difficulty. Ryota Suzuki explains it:
The main design philosophy is that the first part is to get to know Clive, learn the controls, and then enjoy the story. In the second part, we want to shift the focus – because the story hasn't changed – to the action. For example, in story mode, players may encounter waves of enemies, but most of the time the enemies do not attack at the same time to allow players to manage everything. In the harder modes of the game, we've removed these limitations, so multiple enemies attack Clive at the same time.
A modification which, according to him, gives an impression of permanent danger. On this subject, Ryota Suzuki promises that these modes were created for players looking for difficulty.
Special stages based on the Primordials
These additional difficulty modes are not the only content to be completed once the game has been completed for the first time. In addition to being able to improve your weapons even more than in your first game, the NewGame+ allows you to try out the Chronolith Trials : "The hardest challenge in Final Fantasy 16" according to Hiroshi Takai. These are waves of monsters that chain together three times (obviously getting stronger over time) with a boss at the end. Trials based on the Time Trials in which he does not cannot be cured.
In some difficulty modes, there will even be a leaderboard for players looking to compare their score. Enough to stimulate fans of action games, especially when we know that Ryota Suzuki worked on the design of Devil May Cry 5's fights. Don't panic, however, for those who are afraid of turning. action kicked off by one of the greatest JRPG franchises of all time. It was clarified that a Story mode is also in Final Fantasy 16, intended for those who just want to enjoy the story. See you on June 22 exclusively on PlayStation 5 to find out all about it!