Game News "I got tired of it !" One of the creators of Fallout lets go, the development of the game was a big hassle
Tim Cain returned to the early years of the Fallout license and the reasons that led him to leave it.
It is one of the most talked about stories in our industry: the departure of Tim Cain and several of his colleagues d'Interplayfollowing the Fallout success, to create their own studio, Troika Games. The famous developer is back on this episode of his career…
Summary
Interplay didn't really believe in Fallout…until they played it!

More and more publisher interference in development

Appropriation of merit, incitement to denunciation … a deleterious atmosphere

"My reward: more crunch, more responsibility, a reduced bonus. I was fed up"

"It's not all black or all white"
Interplay didn't really believe in Fallout…until they played it!
Tim Cain is one of the myths of the RPGa creator of games as significant as Vampire: The Masquerade – Bloodlines in 2004, The Outer Worlds in 2019, but especially Fallout and Fallout 2 in 1997 and 1998. He has returned in several YouTube videos to his experience at Interplay at the time. He tells how Fallout was only a "B-tier" project within the firm, for which the publisher Interplay had only a measured interest. According to Cain, it was rather a good news for the members of the studio, since the editor gave them a lot of freedom in their creation, on this project which was not a priority … until people played it!
When Interplay's QA testers got their hands on the game, the title got a lot of attention within the firm, in particular that of its founder Brian Fargo. Fallout was becoming a bigger and bigger project, and its unanimous critical acclaim at its release confirmed it to be a major game from the publisher. So Interplay made Fallout 2 a priority, much to the chagrin of Tim Cain and several of his colleagues. Cain explains that he didn't want to do a sequel, not then anyway. After a long crunch on the end of development of Fallouthe was in plein burn-out and had no desire to go back to the same thing with Fallout 2.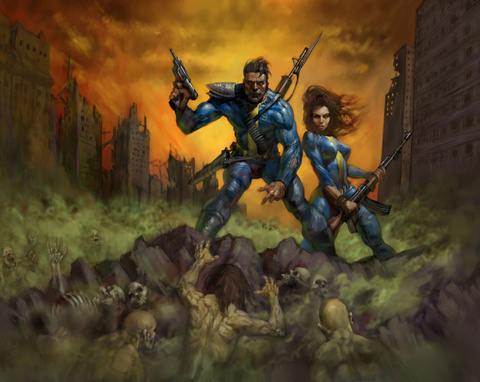 ---
More and more publisher interference in development
Cain has therefore recommended Fred Hatch – assistant producer of the first game – to direct Fallout 2. But Interplay put him in charge of the project, claiming to have "never received the letter of recommendation" … Brian Fargo claimed to Cain and his colleagues Leonard Boyarsky (art director of Fallout) and Jason D. Anderson (Lead Technical Artist on Fallout) a new pitch for Fallout 2. Unfortunately, the rest of the development was going to be increasingly under scrutiny, with heavy interference from the editor, this time. Cain tells how the infamous Fallout 2 tutorial…wasn't wanted by the development team! The "Temple of Trials", as this tutorial was called, is indeed a phase that was made mandatory by Interplay.
We had to put that in the game. We were told that there absolutely had to be a tutorial. I said "Will the players be able to pass it?" "No." "And on their next games?" "No."
---
Appropriation of merit, incitement to denunciation … a deleterious atmosphere
What annoyed the development team the most was seeing a whole bunch of people they never heard of on the first game, getting stuck into development of Fallout 2. The first cover – which has become cult – was designed by Leonard Boyarsky, but Cain explains that his team received the prohibition to do the same for the future. It was the marketing department that took over for the sequel, without Cain – game director – being consulted. When Tim Cain complained to management that other departments were interfering in its development, Brian Fargo simply asked who he should fire from the company. Appalled, Cain explains that he only wanted his creative freedom, not to see anyone lose their job.
All I wanted was to go back to the methods of Fallout 1.
It was all the more frustrating that very few people believed in their project when they were developing the first episode, and those same doubting people, now took ownership of Fallout's success.
People I've never spoken to before in my life would come up and say, "That was a really great job WE did with Fallout."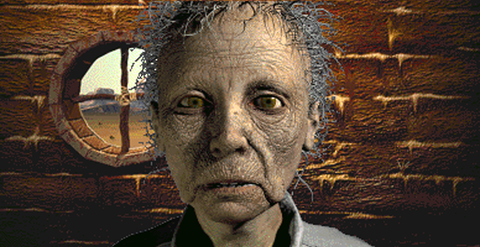 ---
"My reward: more crunch, more responsibility, a reduced bonus. I was fed up"
The straw that broke the camel's back was the remuneration of the teams following the success of Fallout. Interplay had set a release date for Fallout 2 in October 1998, which presaged a long period of crunch for the teams. It was there that Cain learned that in addition, his bonus would be reduced. Indeed, Brian Fargo would have personally taken the decision to take a share of Cain's bonus on Fallout sales, to redistribute it to an employee (which Cain did not name) who didn't deserve it at all, in view of its participation in development. His original bonus reflected this lack of performance, but Fargo decided to revise it upwards, by charging directly into the bonus provided for Cain. This bonus was further reduced when Fargo wanted to force him to name the developer responsible for a bug backup that caused a delay in development. Since Cain didn't want to choose a scapegoat, Fargo blamed him for the delay.
I had created intellectual property from scratch, which no one believed in except the development team. And my reward was more crunch, more responsibilities that I didn't want, a ton of interference from people who had ignored us for the previous three years, and a reduced bonus to "motivate" me. I've had enough.
The response was not long in coming. Tim Cain, Leonard Boyarsky and Jason D. Anderson left Interplay even before Fallout 2 was released, to found Troika Games. The studio will be behind three games, Arcanum: Gears and Spells, The Temple of Elemental Evil and Vampire: The Masquerade – Bloodlines. Cain and Boyarsky will meet in 2019 pour The Outer Worldsand continue to work regularly for Obsidian and other studios.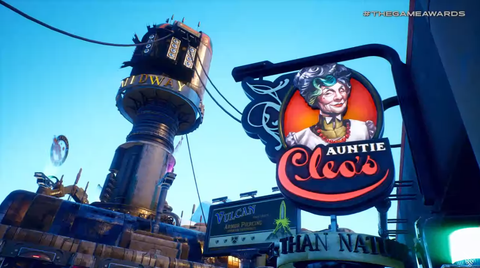 ---
"It's not all black or all white"
Cain made a point of reminding that he didn't want us to demonize Interplay, Brian Fargo, or come to hate Fallout 2. Remember that he and his teams participated in the majority of the development of the title, even if they left before the game was released.
I don't want what I'm saying to change your opinion of Fallout 2. If you like Fallout 2, play it, enjoy it! A really good group of people worked on it. I just couldn't do it myself. That's how game development goes, sometimes.
To qualify his remarks, he returned in a last video on Interplay and Fargo, calling for nuance and moderation, and recalling that we only hear one point of view herehis :
We're talking about real people here, trying to make decisions at times, sometimes good, sometimes bad.
(…)
Yes, I think Brian Fargo has acted badly at times, but he has also acted very kindly to others.
(…)
He really loved Fallout when he played it. He encouraged other people to play it, within the company. He really wanted to see me involved in Fallout 2. All of that is good stuff!

But I would also like to highlight the fact that when you launch Fallout 1, you can see the mention "Brian Fargo presents". He never asked for that! It's something we added, I asked Leonard, or Jason, one of them had this idea. When they were doing the credits for the game, they added "Brian Fargo presents". For what ? We had just spent three years, and three million dollars on Brian's approval, making this game that we loved. And we had so much fun! Of course, we had worked very hard, but we had a blast! And we wanted to say "thank you" for all that.
(…)
There are a lot of nuances in this story… It's ironic that a color blind person is telling you "you can't see these stories as something all black or all white".

Don't be 100% sure you have the full story, and also don't base your entire opinion on these people in these stories, on these stories.
You can find Fallout, Fallout 2, Fallout 3, Fallout New Vegas, Fallout 4 and Fallout Tactics in their Game of the Year Edition versions, in the Fallout Legacy Collection pack, released in 2019 on PC.