The image of Digi24, used in the case of a pamphlet about the current social situation, is damaged by the addition of text and images that never belonged to the journalists and the Digi24 station.
A photo of our station's signboard being altered was circulated on social media, unrelated to the video broadcast at the time.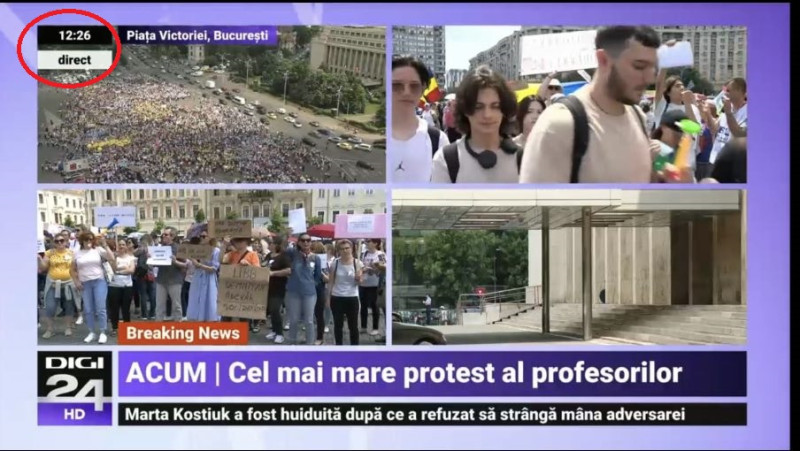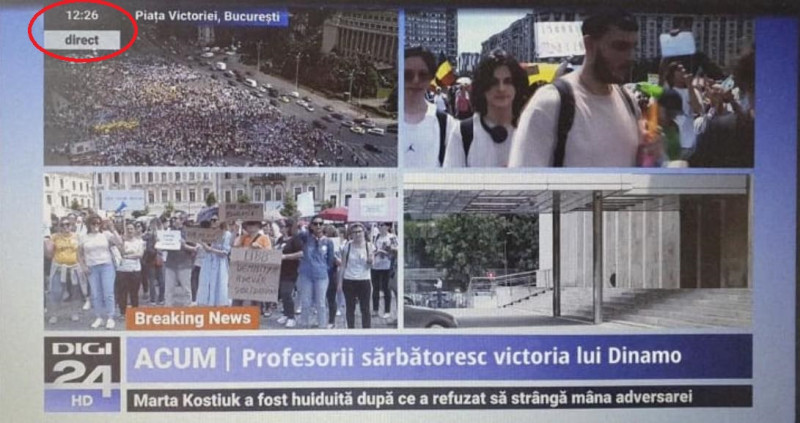 Digi24 supports the right of any publication and any journalist to express themselves in any way they wish, including in pamphlet form, but vehemently rejects the use of its journalists and image and brand in such endeavors.
Such statements as this gimmick have never and will not be part of the editorial line of our station.