News astuce Malaq Guti Shrine Zelda Tears of the Kingdom: how to solve its riddle?
As was the case with Breath of the Wild, in Tears of the Kingdom you are going to have many small dungeons on the map. In this article, we will focus more particularly on the one called Malaq Guti by guiding you so that you can overcome it.
Where to find the Malaq Guti Shrine?
As we just told you, Shrines are a mechanic that dates back to The Legend of Zelda: Breath of the Wild. The idea is then very simple, to ensure that fill the open world with small dungeons that players can do in just a few minutes.
These Sanctuaries, they logically made their return to Tears of the Kingdom. It is moreover extremely interesting and profitable small dungeons given the time they will ask you. If you ever want to explore them, we encourage you to do so.
Moreover, we have prepared a complete guide where all the Sanctuaries of the game are indicated. In this way, you will be able to find them all, but also benefit from a solution if you ever get stuck. Here, we will focus on one Sanctuary in particular.
This Sanctuary is Malaq Guti and to find it, you will have to go to the level of the Goron village. If you don't know how to get there, here is a guide. Once you are there, take the north exit and climb a cliff.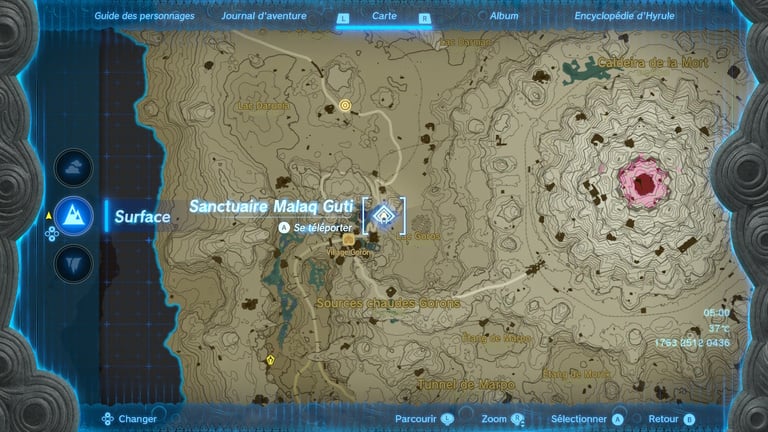 You will come face to face with this Malaq Guti Shrine, go inside. The first thing to do is to repair the bridge with Emprise. Cross it and get on the machine to activate the wheels. Be careful though the platform is not so stable and it will be necessary to be attentive on the crossing which arrives.
Once you've passed, glue the two machines together and take it to cross the expanse of lava in front of you. Then take the vehicle with Emprise and place it at a height on which you will be able to climb with Infiltration having done a Retrospective beforehand.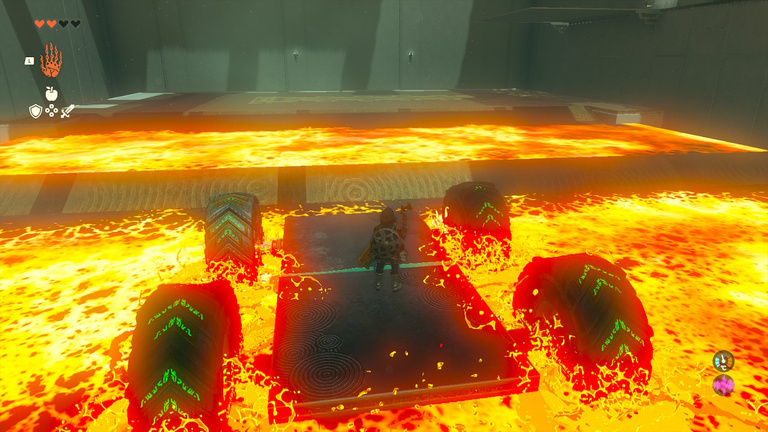 Once you're up there, you'll have to fight a soldier golem. Then use the technique again where you have to lift the vehicle with Grip, before stabilizing it with Retrospective, then jumping on it with Infiltration to reach a high chest.
At the bottom, you will only have to pass enough balls to the other side so that it activates the scale which will open the door. From there, you just have to cross it to be able to get your hands on the Beneficent Light and put an end to this sanctuary.
Summary of all our guides and tips for Zelda Tears of the Kingdom