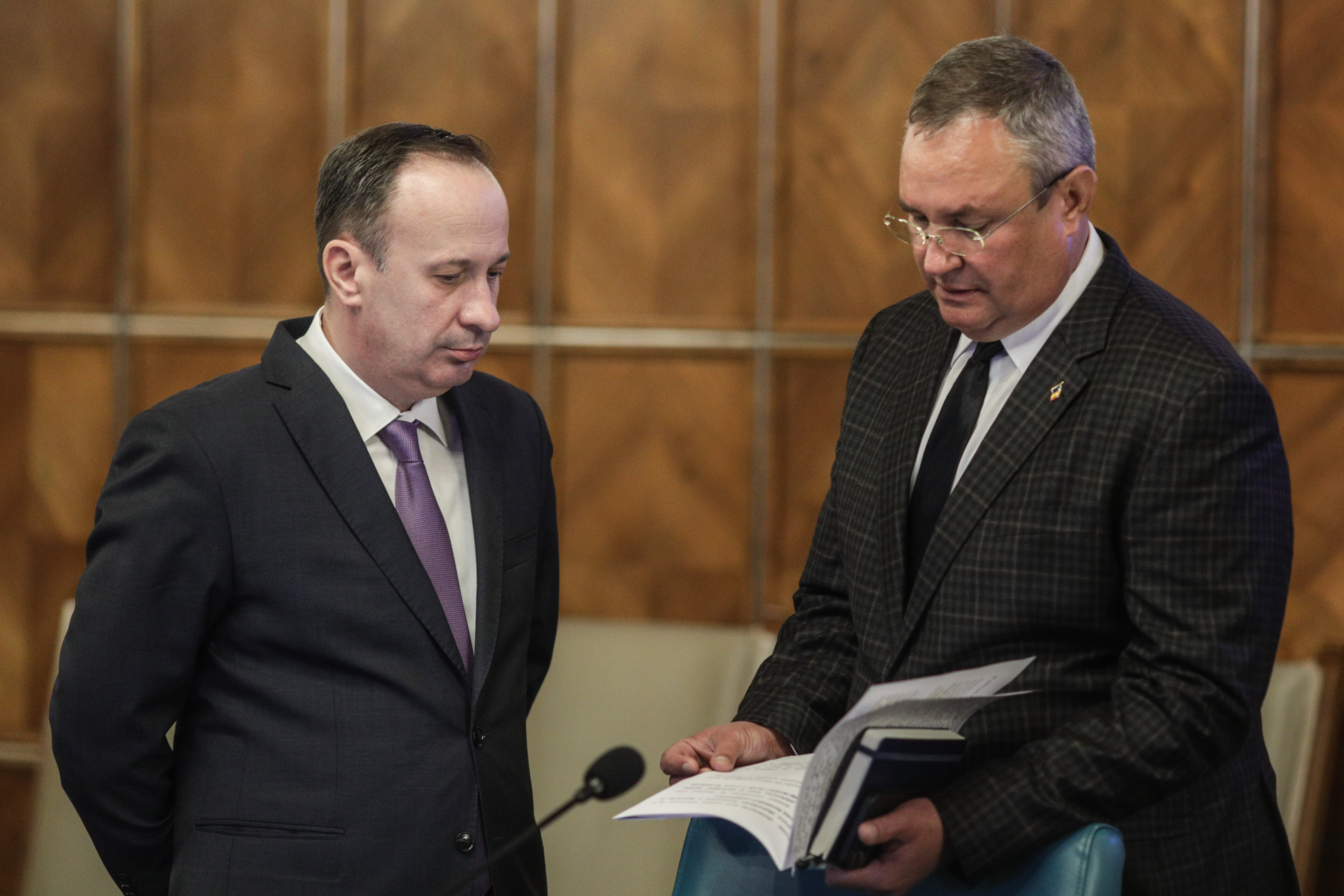 The vice-president of the PNL, Dan Motreanu, declared that the resignation of the liberal Lucian Heiuș from the leadership of ANAF was in fact "a gesture of honor" to "save" the social-democratic Minister of Finance, Sorin Câciu, considered as an "incompetent". Motreanu blames Căciu directly for increasing the budget deficit to 27 billion lei.
"The truth about the state of the country's finances is known! The Fiscal Council said it bluntly, the business environment said it decisively, every employee in the Ministry of Finance and ANAF knows it. The resignation of Lucian Heiuș was a gesture of honor to save an incompetent Minister of Finance, held in office only by the PSD's political decision. However, the PSD, through its false trumpets, immediately attacked! This says everything about the "partnership" with PSD", said PNL vice-president, Dan Motreanu, in a post published on Facebook.
Motreanu added that "ANAF's receipts increased compared to last year, under the leadership of Lucian Heiuș, but Adrian Câciu "succeeded" in increasing the budget deficit to 27 billion lei, although he introduced new taxes."
Lucian Heiuș, the former president of ANAF, said, after resigning from this position, that he regretted not being able to complete the modernization process of the institution and the projects started.
Heiuș said that "compared to the program communicated by the Ministry of Finance, there is a minus of 8.9 billion lei, of which 8.5 billion lei are uncollected amounts by the General Directorate for the Administration of Large Taxpayers", a department led by the former minister of Finance, Ionuț Mișa, appointed by PSD. Lucian Heiuș states that in 2022, ANAF managed to collect 353.3 billion lei from the budget, 58 billion more than the previous year, and reimburse VAT in the amount of 27.99 billion lei, compared to the previous year when they reimbursed only 24.34 billion lei.
The Minister of Finance, Adrian Câciu, denied in April, after the debates in the Parliament, that there was a hole in the budget of 20 billion lei. The PSD minister said that the measures considered by the Coalition to reduce expenses are not a budget rectification, but an ordinance that includes fiscal-budgetary measures with the aim of having an economy in the state budget of 20 billion lei. Căciu said that it is not, in fact, a "hole in the budget", but a "slowdown in the receipts from the revenues in the first quarter".
Editor: Mihnea Lazar