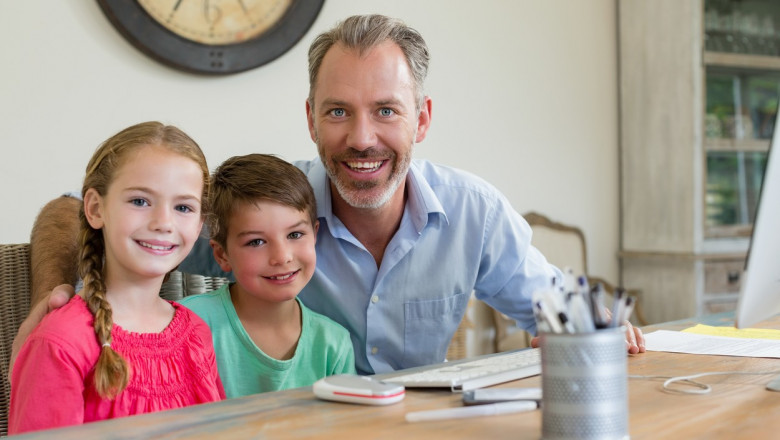 The Senate adopted, as the first notified body, the bill to supplement the Labor Code, through which employees who have children up to 8 years of age in their care can benefit from a flexible work schedule. Thus, they will have the opportunity to work at home four days a month.
The legislative initiative was adopted with 96 votes "for", one vote "against" and no abstentions.
The project aims to regulate the amendment of the Labor Code, in the sense of establishing flexible forms of work for employees who take care of children aged up to 8 years.
"Upon request, employees who have children up to 8 years of age in their care, benefit from 4 days per month of work at home or in a telework regime under the conditions of Law 81/2018 on the regulation of telework activity, except for situations where the nature or type of work does not allow the activity to be carried out under such conditions", says the project adopted by the senators.
According to the cited source, "in the event that both parents or legal representatives or employees, the request will be accompanied by a declaration on the personal responsibility of the other parent or legal representative, from which it can be seen that, for the same period, he did not simultaneously request carrying out the activity in a work-at-home or telecommuting regime".
"It is one of the initiatives that the PNL submitted, which are part of the package to support demography, the birth rate and families with children. It is a project that I made in support of those who are trying to find a balance between their professional career and family life", said Alina Gorghiu, specifying that the project is based on a directive that had to be transposed as early as August last year passed, by the Ministry of Labor, but this did not happen", explained the interim president of the Senate Alina Gorghiu, one of the initiators of the draft law, according to News.ro.
The PNL senator added that she hopes that the law will be adopted urgently by the Chamber of Deputies, the decision-making body on the legislative initiative.
Editor: Liviu Cojan