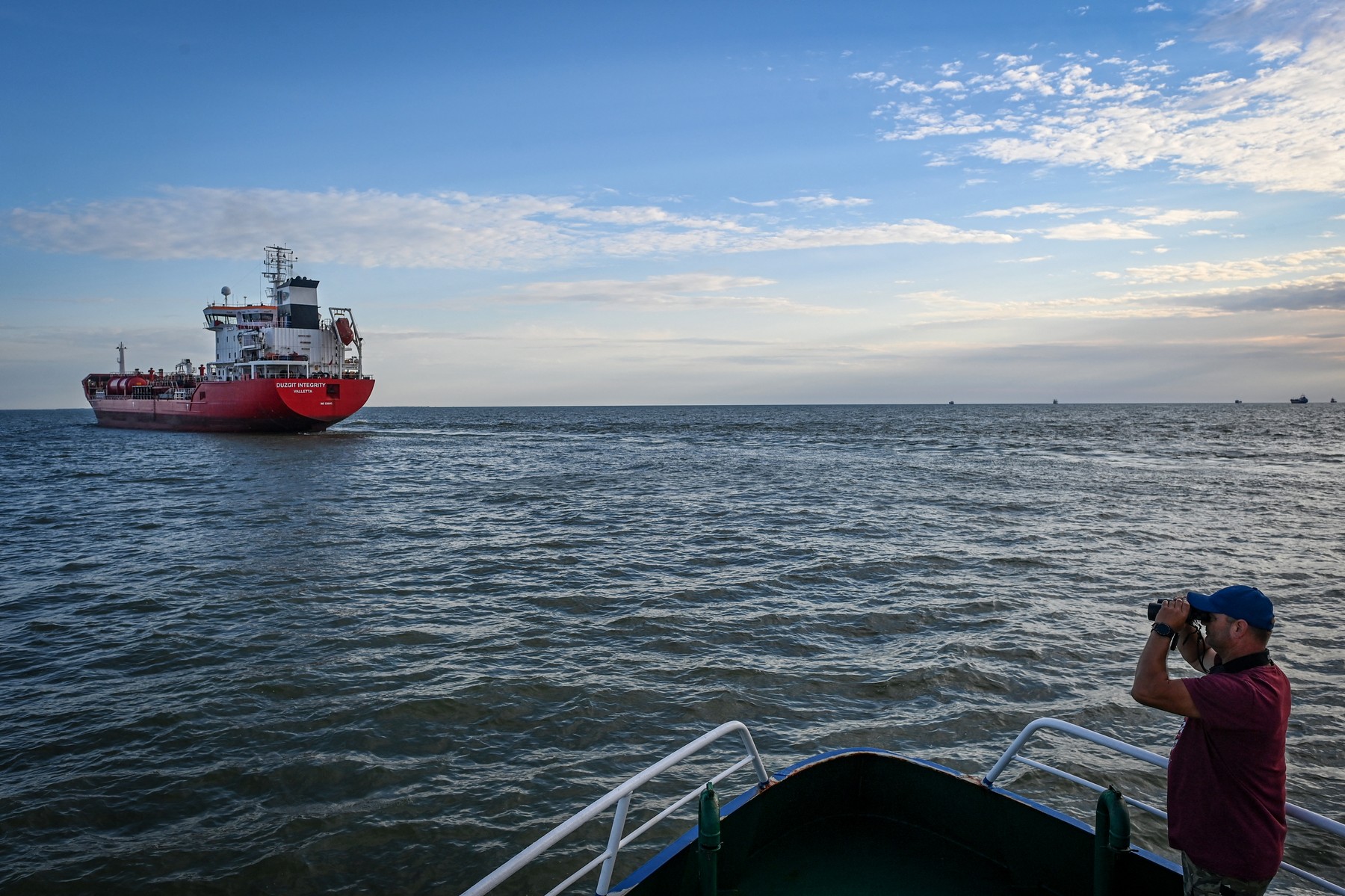 Ukraine wants to start this year the works to further deepen the Bâstroe Canal, so as to expand its alternative routes for the export of grains, the Ukrainian Minister of Infrastructure, Iuri Vaskov, announced on Tuesday, Reuters informs, taken by Agerpres.
Ukraine has already deepened this navigable channel from 3.9 meters to 6.5 meters in order to increase its exports from its river ports, after the Russian invasion blocked its Black Sea ports and only a limited volume of grain was shipped through these ports following the agreement with Russia mediated by Turkey and the UN.
Speaking at a grain conference on Tuesday, the aforementioned Ukrainian minister said that the new depth of the Bâstroe Canal allowed ships to access Ukrainian river ports, but it is still not enough for loaded ships that have to use the Sulina Canal in Romania, which is more deep.
Therefore, the official from Kiev continued, Ukraine wants to deepen the Bâstroe Canal to 7.2 meters, so that its depth is similar to that of the Sulina Canal, and intends to hold discussions on this topic with European officials in the near future .
Romania expressed its concern that the dredging works of the Bâstroe Canal may threaten the fauna of the Danube Delta, an area included in the UNESCO World Heritage list, and that these works violate international treaties on environmental protection.
According to the order of February 16, issued by the port of Izmail, the passage draft of ships in the section from kilometer zero of the Bâstroe mouth of the Danube to kilometer 77 of the Chilia mouth is 6.5 meters, and from kilometer 77 to kilometer 116 of the estuary – 7 meters. At the beginning of the Russian invasion, the maximum draft was only 3.9 meters.
Editor : M.L.