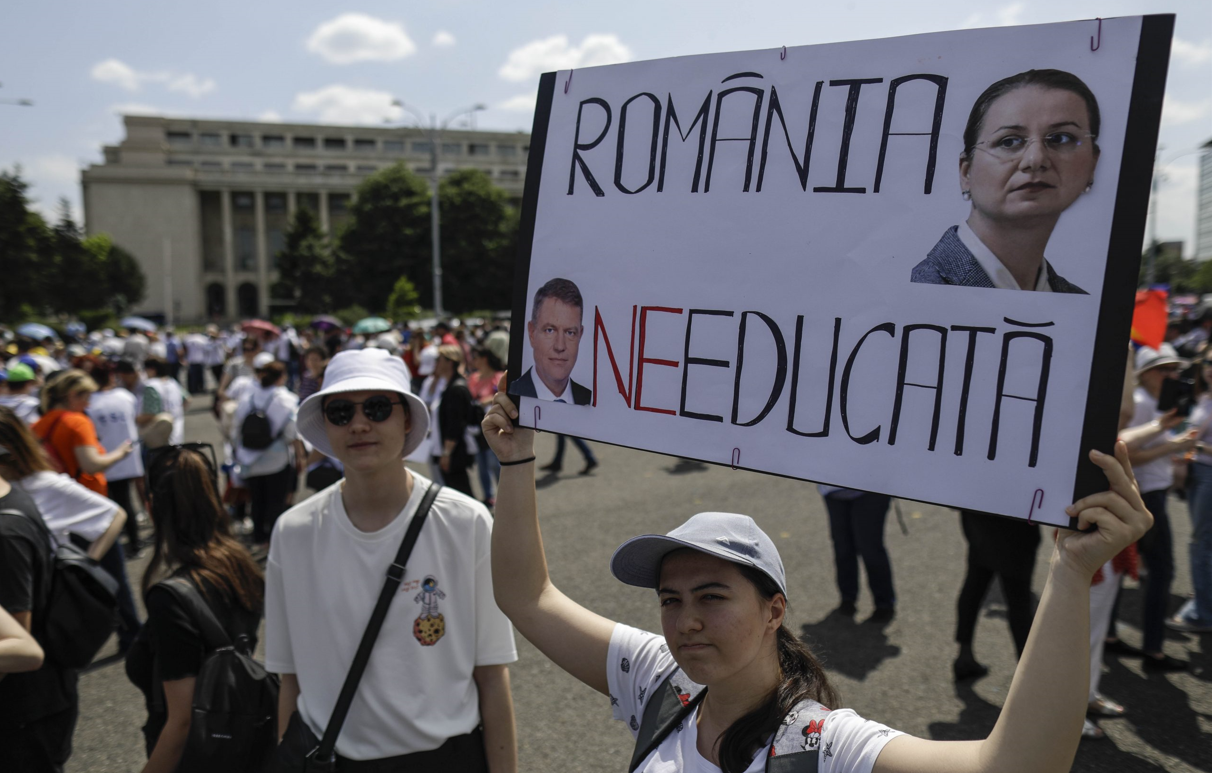 The teachers' strike is upheld by the majority of Romanians. This is shown by an Ipsos study, which shows that the state of education is among the main concerns of people. That is precisely why they believe that the approach is justified, because the wages are low and the working conditions are inadequate.
Andreea Crăciunescu, Digi24 journalist: All eyes are on the education system during this period. 40% of Romanians are worried about the situation in education, which has generated a chain of discontent and strikes.
The most anxious, a study shows, are of course the parents – especially those with children between the ages of 12 and 15, who see the exams being threatened.
The survey also shows that the concern is very high among those with a higher social status, who have a higher education and a current income – medium to high.

In the top 3 concerns we also find inflation which led to an explosion of prices on the shelf, but also the medical system – and the Health workers announced a general strike on July 1.

Despite the fears, 73% of respondents support public sector employee strikes. While only 23% of Romanians do not agree with the way they demand their rights.

People believe that the most entitled to strike are teachers, followed by doctors. Also, 35% said sanitation workers had good reason to stop work and demand their rights, while 32% pointed the finger at transport workers. At the opposite pole, those who would have no reason to strike, Romanians say, are the parliamentarians and the employees of the ministries.

Even so, more than half of the respondents believe that the Executive should take measures in time, so that there are no protests. For example, some people, 36%, believe that wages are too low in the public sector, and this problem needs to be solved. If there won't be adequate salaries, there won't be efficient employees either, they say. Also, 22% of respondents say that attention should be shifted to improper working conditions of employees.

The study was conducted between May 26-29, 2023. 600 Romanians over the age of 18 were interviewed.
Editor: Liviu Cojan