News culture Violence, Ryan Reynolds movies 'don't even exist' according to this Hollywood star
According to Quentin Tarantino, the films present on the Netflix streaming platform with Ryan Reynolds "do not exist" in the cinema.
Quentin Tarantino, director of many classics (Pulp Fiction, Kill Bill), was present at the Cannes Film Festival to present the film Rolling Thunder to the public. He notably gave an interview to Deadline in which he takes on Ryan Reynolds (Deadpool, Free Guy) and Netflix. For him, the theatrical experience is superior to that of the streaming platform, where he claims to have "never heard of" the actor's feature films. The filmmaker adds: "I mean, I'm not picking on anyone, but apparently, according to Netflix, Ryan Reynolds earned $50 million for (his performance in Adam Through Time, editor's note) and $50 million for another (Red Notice) and 50 million dollars on the next one (Dragon's Lair, editor's note). I don't know what these movies are. I have never seen them (…) But they do not exist in the spirit of the times. It's almost as if they don't even exist". This is not the first time that Tarantino has had such strong opinions on cinema. He had notably criticized Marvel superheroes, saying that their actors were not movie stars.
For his part, Ryan Reynolds will soon be showing a new Netflix feature film, Dragon's Lair, adapted from the eponymous video game. It will follow the adventures of the knight Dirk the Bold, who seeks to save the princess held in a castle full of traps. He will also be back in Deadpool 3, in the role of the anti-hero, on November 8, 2024.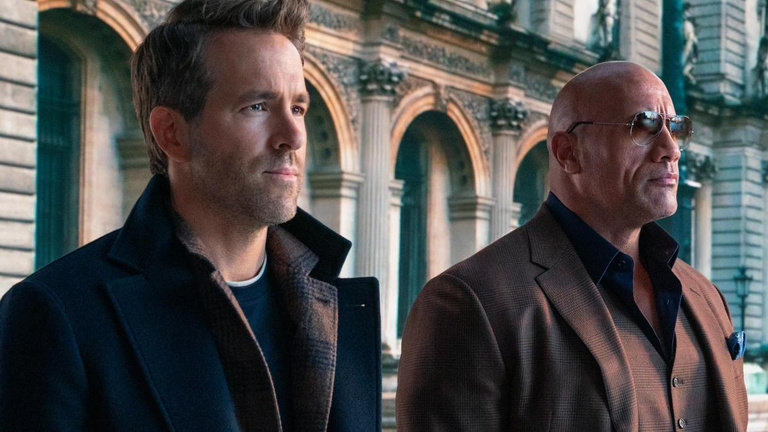 ---
A last film for the director
Quentin Tarantino also took advantage of the Cannes Film Festival to give new details about his next and ultimate project: The Movie Critic. The director has revealed that his feature film will focus on a critic of pornographic films in the 1970s. Little information has been released, however, Tarantino has said he wants to work again with Sony, which had already distributed Once upon a Time in Hollywood. No actor has yet been cast: "I haven't decided yet, but it will be someone in their thirties (…) I have an idea of ​​​​a person who could very well play the role". He had cast Leonardo DiCaprio and Brad Pitt in his previous feature film, but he considers them too old for the character. Quentin Tarantino's latest work was due to enter the "pre-pre-production" phase soon.