Game News You can't imagine what this international football star plays at. It's shame ?
A few days before the Champions League final in which he participates, Erling Haaland confessed to playing video games between two games to relax. But while he didn't want to say what he was playing at first, the 22-year-old finally revealed it in an Instagram story.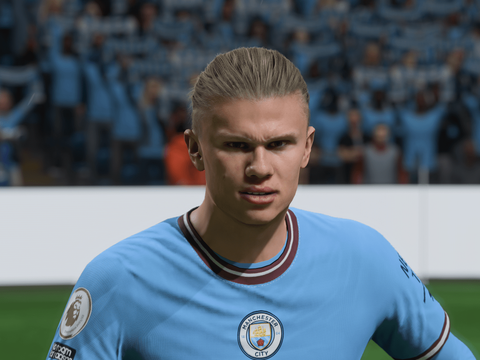 Barely 22 years old, Erling Haaland is already preparing to play in the Champions League final. This time, it will be on the side of Manchester City, an English club which joined him last summer. During this season, the player offered impressive performances with more than 52 goals scored in all competitions, which notably allowed his team to win the Premier League in the United Kingdom. Incidentally, it was after a game against West Ham United that Haaland broke the Premier League record for most goals scored in a season. On this occasion, the player was asked about how he feels about this record and his state of mind and his response intrigued many Internet users around the world.
I don't think about all that. I'm going to sleep tonight and I'm going to think about the three points against Leeds. Right now I'm going to go home, play video games and sleep. – Erling Haaland
Immediately, the reporter asks him what does he play to relax, to which the player replies that he does not wish to answer because he finds it "too embarrassing". Inevitably, with such a response, many people wondered what Haaland was hiding to make it so embarrassing. Finally, after wanting to hide this information, the player revealed it himself through a story on Instagram.
An embarrassing game? Ah good ?
Last May, Erling Haaland posted in his Instagram story a photo of his screen on which we can see him playing Minecraft, visibly on PC or on Xbox given the keys on the interface. Plus, he's not alone as he plays with three other friends who all look at the camera as if to strike a pose, all underlined with the hashtag #Squad.
We therefore have reason to be quite surprised at his first response because it is difficult to see what is embarrassing about playing a game like Minecraft. In addition, the player seems to have played the Minecraft title a lot since he and his friends all have diamond armoror among the most resistant and rare in the game. In any case, it may be a good way for the Manchester City player to relax before the Champions League final between the team English at Inter Milan on June 10 in Istanbul.