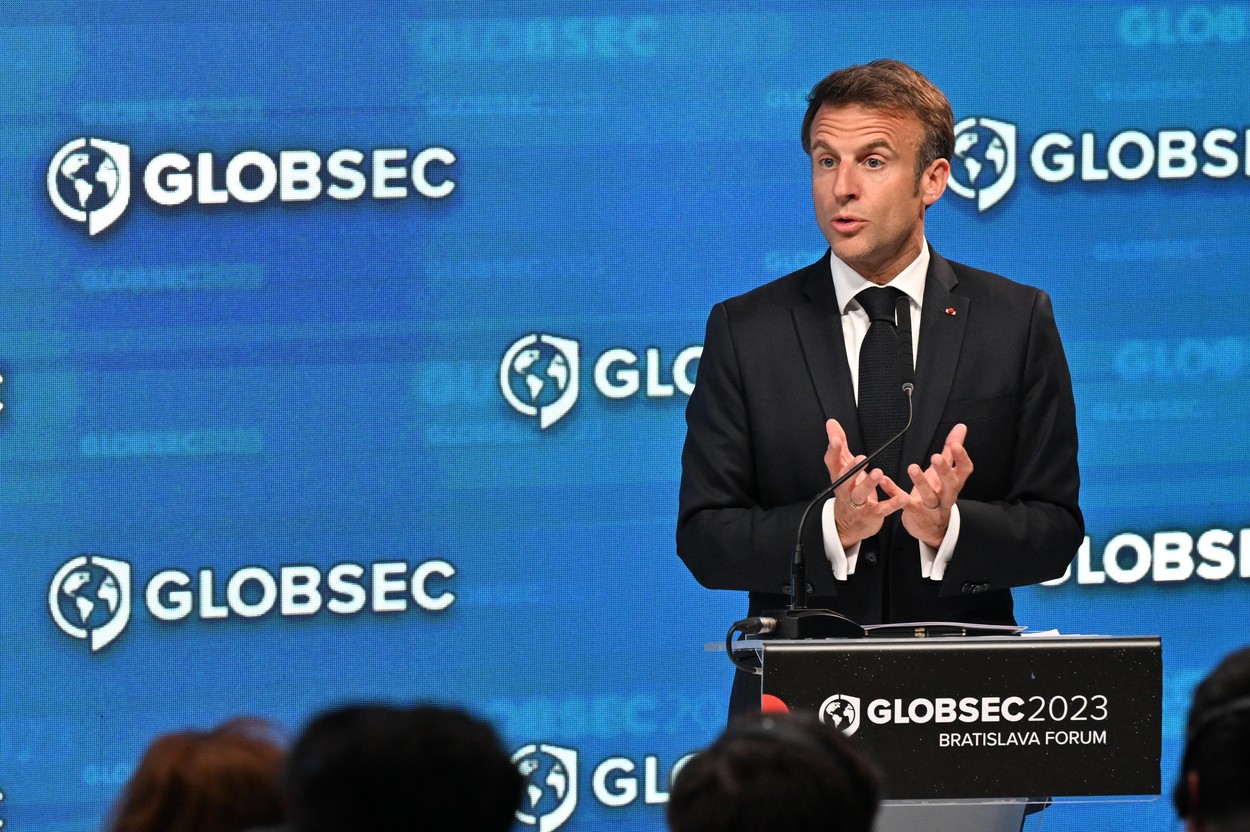 French President Emmanuel Macron says there may come a time when the priority will be the negotiation of peace in Ukraine with Vladimir Putin and not the trial of the Russian president for war crimes, The Guardian writes.
"If in a few months there will be a window for negotiations, then we will have to weigh between a process and a negotiation. You have to negotiate with the leaders you have de facto and I think negotiations will take priority. You cannot put yourself in the position of who say: I want you to go to prison, but you are the only one I can negotiate with," said Emmanuel Macron.
However, the French president said that the evidence against Russia and the country's leaders must continue to be gathered.
The French president, speaking at a security forum hosted by Bratislava, insisted that Russia had lost all legitimacy, but warned that if Ukraine's expected counter-offensive did not have the intended effect, then Europe would have to reassess its options. when it comes to supporting Ukraine. Macron added that Ukraine defends not only its own borders, but also those of Europe.
The French president admitted that the West has remained insensitive to the problems in Eastern Europe for too long.
"Some said you missed an opportunity to be silent. I think we also missed an opportunity to listen to you," Macron said, referring to President Jacques Chirac's famous 2003 statement accusing the states of Eastern Europe that they joined the US and Britain in the decision to invade Iraq.
Macron added that Eastern Europe must not be allowed to be "kidnapped" by Russia again. He estimated that at the upcoming NATO summit in Vilnius, in July, a consensus will not be reached regarding Ukraine's accession to NATO, but he stated that: "we have to build something that would fit between the security guarantees offered to Israel and full NATO membership. We need something tangible, clear and concrete. We need a path to membership."
Macron also said that every country has the right to choose its allies and described Russia's invasion of Ukraine as a geopolitical failure that disqualified it in the eyes of all its neighbors.
"There is no place in Europe for this imperialist delusion," he said.
The French President will participate, on Thursday, in the summit of the European Political Community in Chisinau, a format that he himself initiated and which brings together not only representatives of the EU states, but also of other states such as Armenia, Iceland, Norway, Switzerland, Turkey, United Kingdom, Serbia or Azerbaijan.
Editor : D.R.