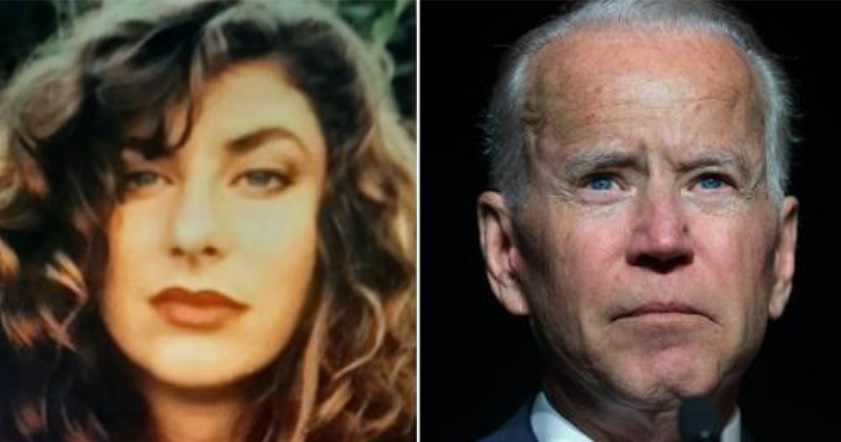 A woman who accused Joe Biden during the 2020 US presidential campaign that he sexually assaulted her appeared in Moscow on Tuesday and said she is asking Vladimir Putin to grant her Russian citizenship, CBS News reports.
Tara Reade, who worked in 1993 as a staff aide to Biden when he was a member of the US Congress, said she wanted to stay in Russia after a Republican lawmaker told her her life was in danger.
Reade, 59, said in an interview with Russia's Sputnik media group that she came to Russia as a tourist.
But, the American added that "when I got off the plane in Moscow, for the first time in a long time, I felt safe and I felt listened to and respected."
"I'm still a little confused, but I feel really good," Reade said. "I feel surrounded by protection and safety."
Reade came to public attention in 2020 when she claimed on a podcast that Biden, then a senator, had sexually assaulted her in a corridor of the United States Capitol in August 1993, when Reade was 29. years.
Her accusation came at a time when Biden and Trump were preparing for the presidential election that took place a few months later. Trump, in turn, was accused of sexual abuse and rape.
Biden vehemently denied Reade's allegation. "Not true. I say unequivocally that it never, ever happened."
Tara Reade: 'I promise to be a good citizen'
Reade, who introduced herself as a geopolitical analyst, said in the Sputnik interview that after she went public with her allegations, she was threatened with prison, death and was labeled a Russian agent.
Standing next to Maria Butina, who was arrested and jailed in Washington in July 2018 for spying for Russia and later deported, Reade said she had "always loved Russia".
"I don't see Russia as an enemy, and neither do many other American citizens," Reade said, adding that he has a "big" request.
"I would like to apply for Russian citizenship from the President of the Russian Federation, Vladimir Putin. I promise to be a good citizen," said Reade, who noted that he would also like to retain his U.S. citizenship.
"I didn't want to go home and go into a cage or get killed, basically the two options I had," Reade said of her decision to go to Russia.
Editor: Raul Nețoiu