Game News League of Legends players are going on strike and Riot Games' response is only making it worse
The League of Legends competition in North America is going through the biggest crisis in its history after decisions by publisher Riot.
Yes, professional video game players on strike, it is possible. A completely new situation in the history of League of Legends competitions, organized by Riot Games. North American gamers reacted in this way following controversial choices made by the publisher. A few weeks ago, the company's esports managers decided to withdraw a rule that had been in effect since 2017 in the LCS (League of Legends Championship Series). According to this, all teams with a place defined in advance in the big competition – against money – had to have a second team. An additional operating cost that ensured decent salaries for second-tier players. From now on, it is no longer mandatory.
The end of this rule left the North American league system in a very bad position, resulting in a drastic reduction in wages earned by most players. If, before, the latter could live without too many worries thanks to their professional status, now, their situation is much more precarious. This, despite living in one of the most expensive countries in the world. The decision was reportedly made purely to please professional clubs, leaving aside the opinion of the community and that of the players themselves. The LCS Players Association (LCSPA) has spoken out on this subject on Twitter :
"The strike was approved after an overwhelming vote. It is not a decision that we LCS players have taken lightly. We have had countless discussions and debates over the past few weeks that have led to this historic vote. Joining hands to put the competition aside is proof of the importance and urgency of the problems to be solved."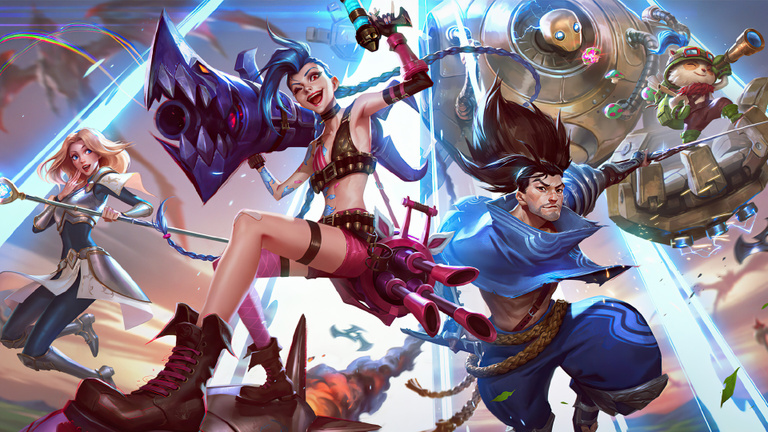 Riot does not seem to want to cooperate at the moment
This situation could complicate Riot Games' business, as the LCS schedule is very tight. League of Legends esports officials have sought to circumvent the issue, however, the LCSCA reports, forcing teams to bring in other available players rather than incumbents, as the latter are on strike. The association therefore asks all pro competitors not to sign for another team until the strike is over.
Riot Games, with League of Legends Season 13, tried to regain the community's trust by listening to their feedback and modifying the game accordingly (new items, upcoming game modes, etc). However, when it comes to competition, the story is quite different. Game managers are not the same as those responsible for organizing and managing competitionsand they don't seem to be heading in the same direction.