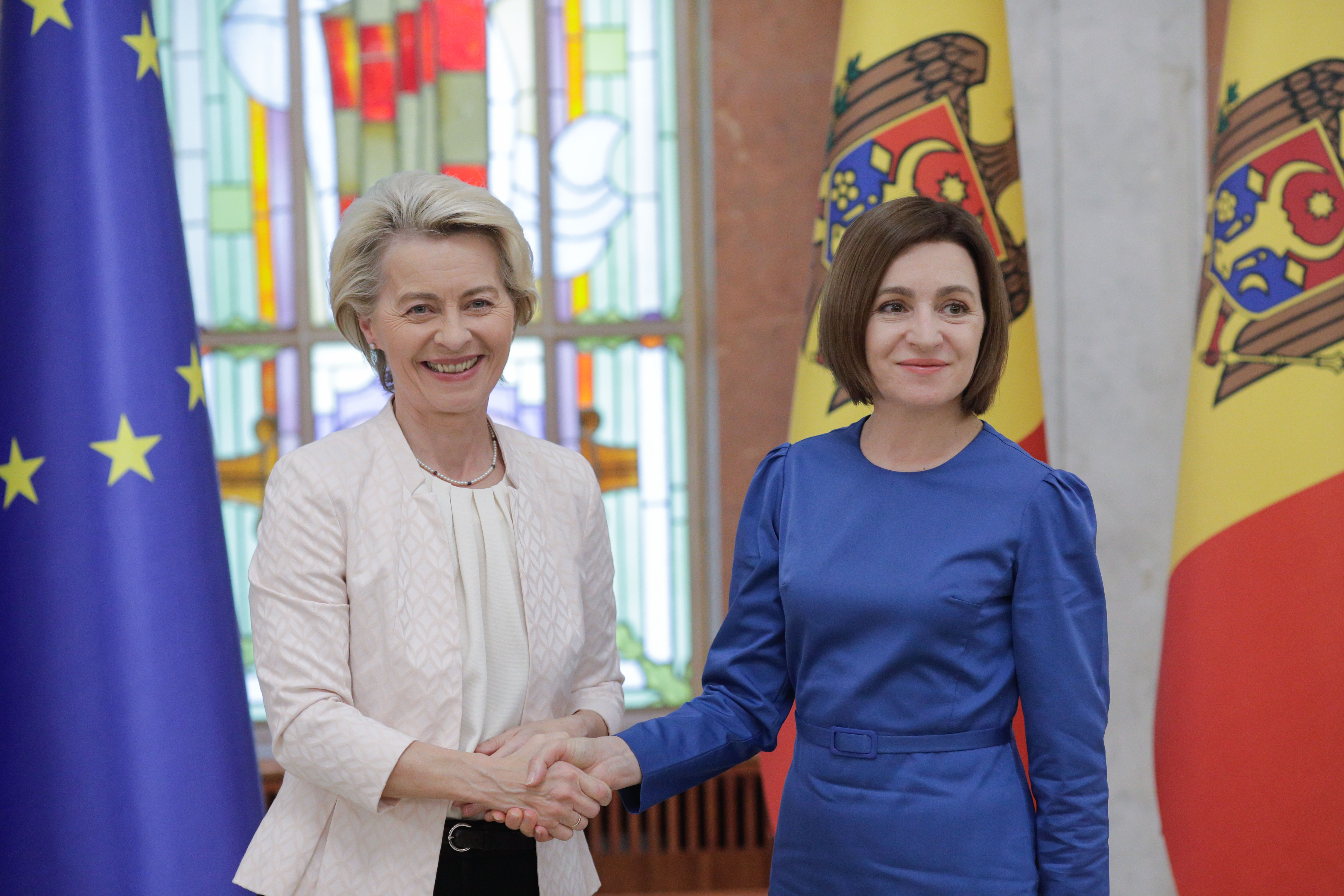 President Maia Sandu was asked on Wednesday, in a press conference, if she expects Russian diversions during the summit of the European Political Community, which the Republic of Moldova is hosting on Thursday and where dozens of European leaders are expected to come, considering that Moldova is now provided practically only with energy from Transnistria, reports News.ro.
The journalists also wanted to know whether such diversionary scenarios are taken into account and how secure the airspace is, given that previously Russian missiles fell on the territory of the Republic of Moldova.
"I want to inform you that we have a generator and even if there were some problems with the supply of electricity, these problems will not affect the development of the summit, because, I repeat, we have a generator, we made sure. Regarding the protection of the airspace, it is protected including with the support of our friends. Everyone is safe in the Republic of Moldova", answered President Maia Sandu.
A massive power outage affected large areas of the Republic of Moldova on Tuesday, after, for unclear reasons, the Balti – Dnestrovsk high-voltage line was disconnected. Dnestrovsk is a city in Transnistria, part of the Republic of Moldova, not far from the border with Ukraine. There is an important power plant in the locality.
Leaders from nearly 50 countries are expected at the summit
On Thursday, June 1, the Republic of Moldova will host the second summit of the European Political Community, where leaders from almost 50 countries are expected, as well as the head of the European Council, Charles Michel, the president of the European Commission, Ursula von der Leyen, and the head of the European Parliament, Roberta Metsola.
According to the Ministry of Foreign Affairs and European Integration from Chisinau, the vast majority of the 50 officials invited to the event have confirmed their presence. Some of them have already arrived in Chisinau since Wednesday.
For security reasons, the Chisinau Government does not provide any information about Volodymyr Zelenski's participation in the summit. However, Vladimir Zelenski arrived on Wednesday afternoon in the Odesa region, located not even 200 km from Chisinau, on a working visit.
It is the first time that Chisinau hosts such a large high-level meeting. The event will be hosted by the Castel Mimi wine complex, located in the village of Bulboaca, near Chisinau.
Editor: Bianca Chirilă