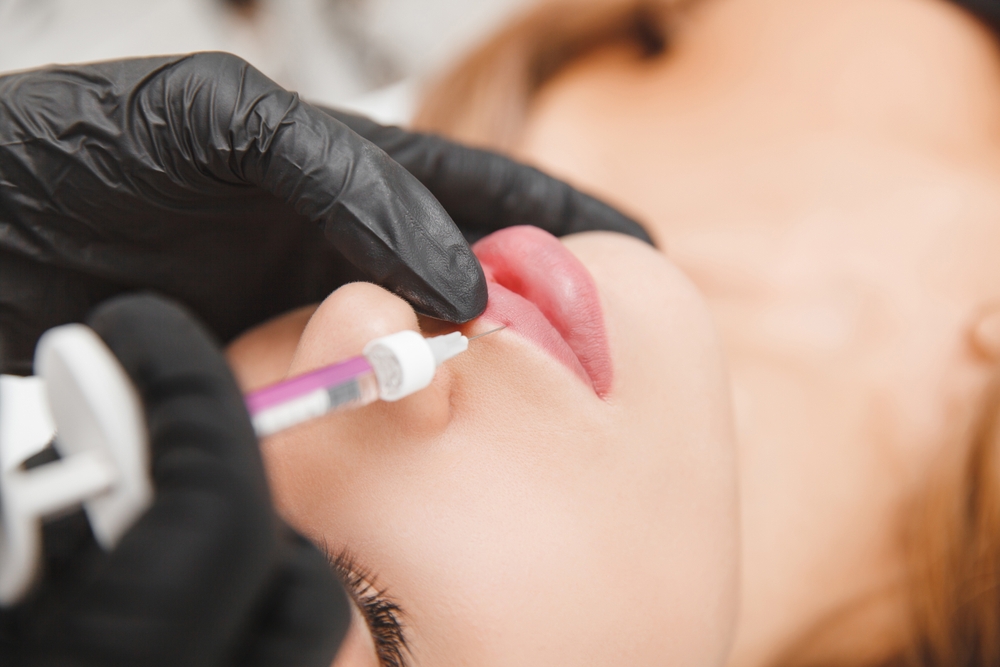 A 23-year-old young woman was detained by the police in Bucharest after, starting in 2022, she allegedly carried out hyaluronic acid injection activities in the lips of some women, for a fee, although she has no medical studies or training as an esthetician. Several young women, including the detained one, arrived at the hospital with problems caused by these interventions, in some cases requiring the emergency intervention of cosmetic surgeons.
The Capital Police announced, on Wednesday, that the police officers of the General Directorate of Police of the Municipality of Bucharest – Police Department 26 have executed a warrant of home search, in the municipality of Bucharest, in a file in which investigations are being carried out regarding the illegal exercise of a profession or activities and bodily injury caused by fault, according to news.ro.
"From the data and evidence administered in the case, the reasonable assumption resulted that, during January 2022 – present, at an address in Sector 4, a 23-year-old woman would have performed cosmetic surgery medical documents without having quality or medical studies in this regard. Thus, the activities carried out would have caused physical trauma to several people, and the emergency intervention of some doctors specialized in aesthetic surgery was necessary for healing", the quoted source said.
Following the search, the young woman was taken for questioning. Also, several goods of interest were identified and seized, as well as sanitary items and 3,800 lei, whose provenance could not be justified.
At the same time, two young women, 18 and 22 years old, respectively, were identified, on whom the suspect allegedly repeatedly performed cosmetic surgery medical procedures.
Based on the evidence administered in the case, the woman was detained for 24 hours, to be presented to the magistrates with a legal proposal.
According to some judicial sources, the young woman was injecting hyaluronic acid into the lips of other women, although this activity should have been performed only by an esthetician. She had around three appointments a day, and such an "intervention" cost 600 lei. Several young women later arrived at the hospital, having problems due to the injections, including the detained young woman.
The investigations are continued by the police officers of the 26th Police Department, under the supervision of the Prosecutor's Office attached to the 4th District Court, under the aspect of committing the crimes of unlawful exercise of a profession or activity and culpable bodily injury.
Editor : D.C.