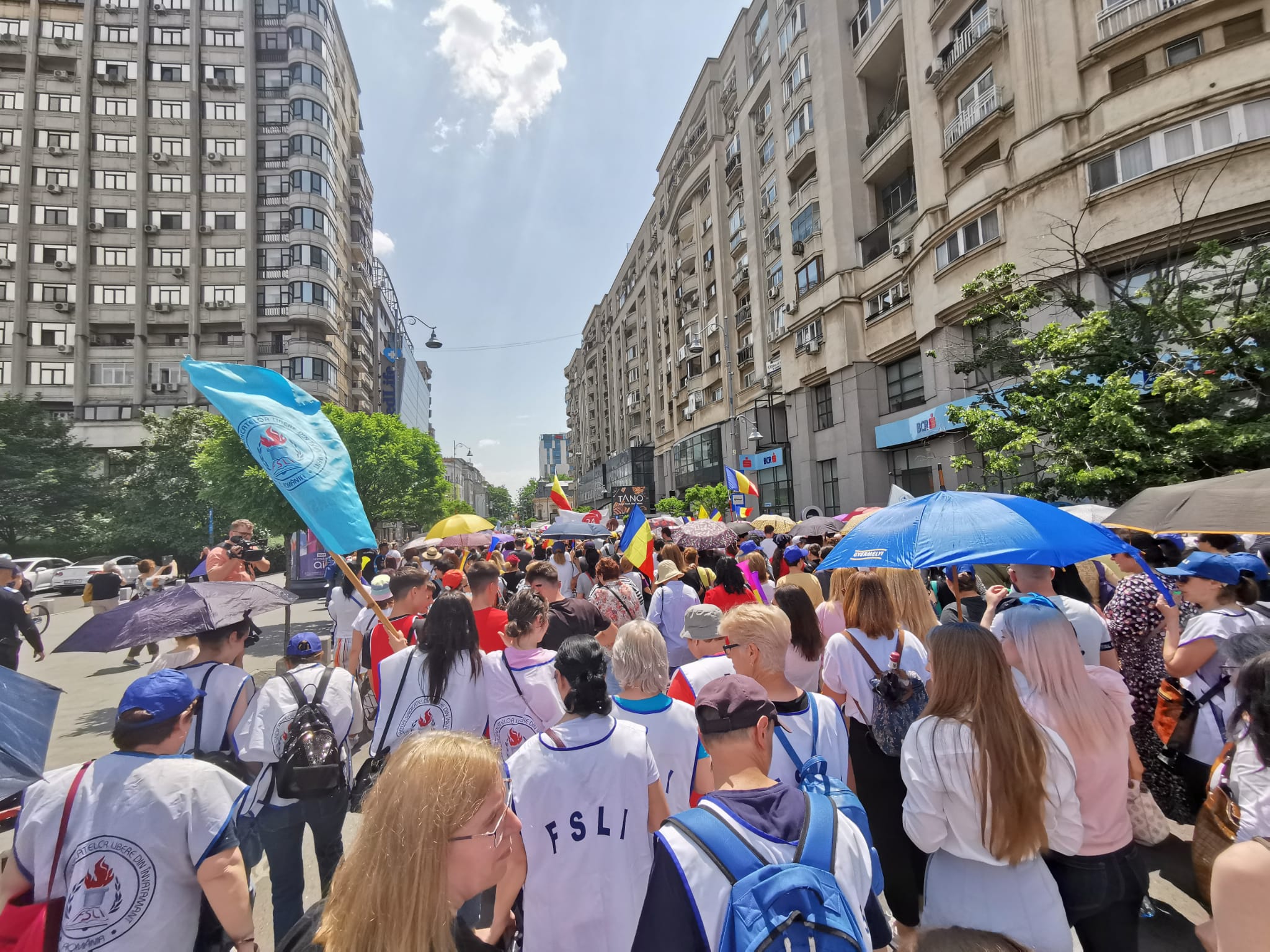 Hundreds of teachers are protesting, on Wednesday, in front of the Prefecture of Constanţa, dissatisfied with the fact that the negotiations with the Government have not yet led to any results. It is the first protest organized in Constanța by the teachers here.
The teachers gathered on the stage in front of the Constanţa Prefecture, and the protest started to the tunes of the song "A wonderful world".
The protesters have placards that read: "Uneducated people, mass to be manipulated", "Education saves the nation", "Unfortunately, we don't give in", "We want decent wages", "Without education any nation dies", "Educated Romania = failed Romania" , "Students support teachers, we want equipped schools", "Education saves the nation". They chanted: "We do not give in" and made noise with drums, whistles and vuvuzelas.
Robert Pererva, sports teacher from Năvodari, said that first of all, teachers want dignity.
"This time, parents and students are with us."
Asked how long the strike will last, he replied: "as long as they don't invite us to the negotiating table for real negotiation."
"80% of my colleagues have to have a second or third job. All taxed. I want to be a teacher and that's it. I don't want to have to be at the other job after the program. After all, there are no good young people coming trained in the educational system. They are much better dressed students than us. A colleague told me that she keeps the clothes she only comes to school with in a separate closet. I also take books, attend vocational training, with great efforts.
Why are our top students leaving? I have not seen any Minister of Education take a child this smart as an advisor. They are appointed only politically, I understand, but get some of these educated children around you. A child who goes abroad, when he left alive, leaves from 3 – 4,000 euros.
We will return to the schools when the governor comes before us like dignitaries come to Japan and bow before us," said the teacher.