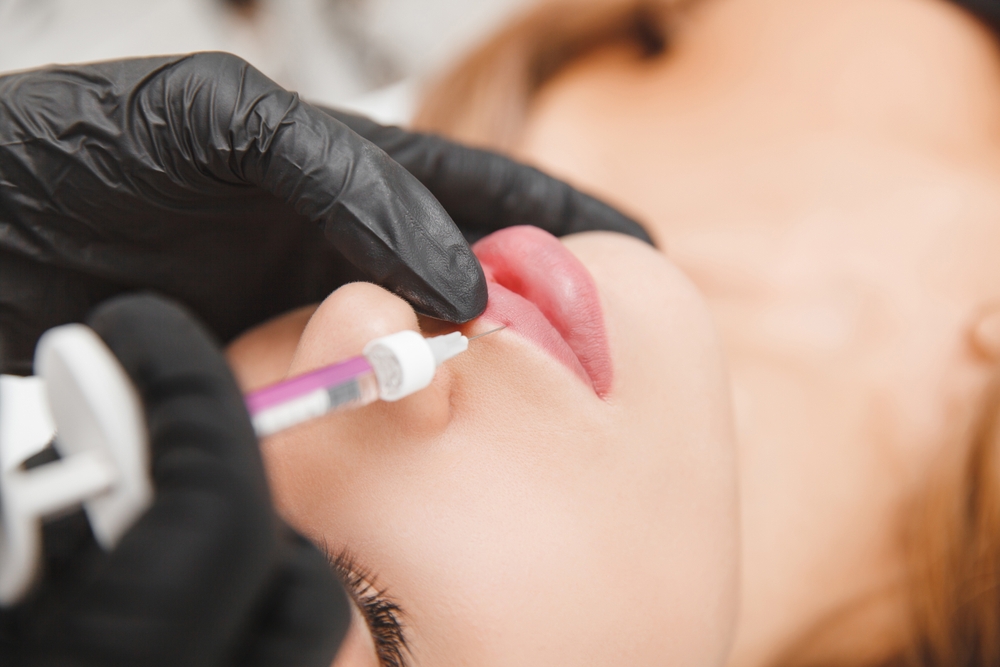 A 23-year-old woman who claimed for a year that she specializes in aesthetic medicine was placed under judicial control. She was complained by one of the clients, whom she mutilated. The woman's face is disfigured after she let the untrained young woman inject her with hyaluronic acid.
The young woman in the images ended up being mutilated after she wanted to inject hyaluronic acid and turned to a so-called beautician.
Victim: "After the second intervention I saw that he put my lips very crooked and I told him, and during the intervention he put too much on the right side of my upper lip and he said no, that you have lips crooked. And at the end, after I got out of her and gave the money, I took a picture and saw how crooked they were and I freaked out."
The masked men came upon the one who claimed to be a beautician at the very moment when she had a client.
The 23-year-old would have had hyaluronic acid injections since last year. She would have had 3 appointments per day, and for each injection she would have asked for 600 lei. However, following the procedures performed by the fake doctor, several patients would have arrived urgently at the hospital. Dozens of girls passed the threshold of his house, because that's where he had his office. The young woman was questioned and then detained.
Bogdan Ghebaur, spokesperson for the Capital Police: "He would have performed several interventions of an aesthetic nature on several people that required the intervention of several specialists."
Doctors in the field warn that any intervention that is not done by someone specialized is dangerous.
Morad Iancu, esthetician: "After all, they are medical treatments, they are treatments. We can have serious complications, from necrosis to blindness. Some take the treatment as something easy, but it is not like that at all. It is checked whether the location itself is adapted to receive patients. We have to work in a special environment."
Investigators have identified some of the victims, but expect their number to be much higher.
Editor : G.M.