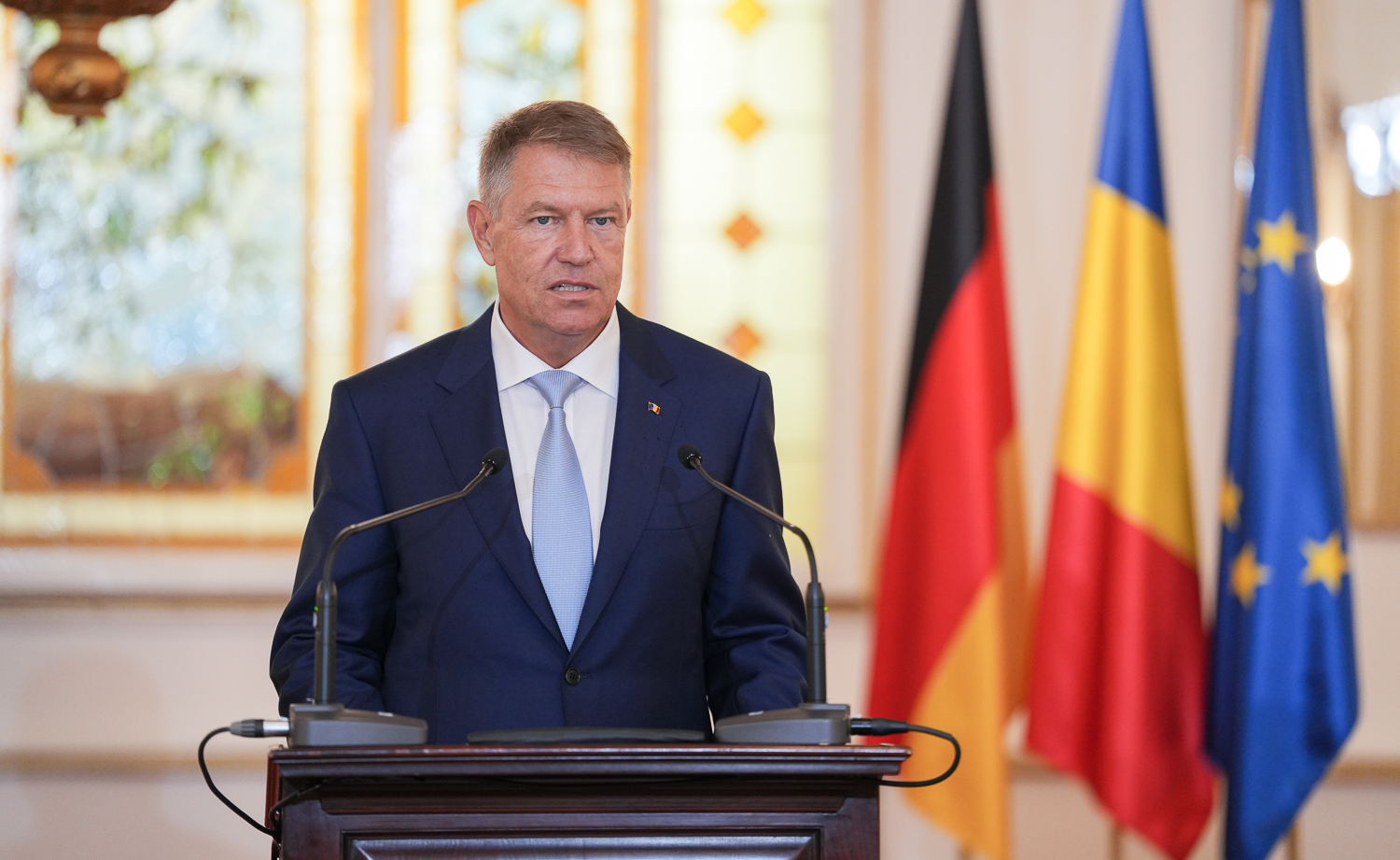 President Klaus Iohannis said on Thursday, during a press conference held on the occasion of the CPE Summit in the Republic of Moldova, that he does not understand the reasons why teachers would continue to protest. The head of state says that the Government has given the unions everything they asked for and there are guarantees put on paper. Furthermore, Iohannis criticizes the strikers for endangering the students' future.
"The strike lasted a little long and the question arises as to who is negotiating for the teachers, because the union leaders keep coming and going, but they are just a kind of interface, like you are the media, the Government tells them something or I, they go and people consult them. It is extremely difficult to imagine how a negotiation can work on this basis, that is why the prime minister decided very correctly to give this ordinance, regardless of how it is negotiated. Why? Because all of us and I and the Government and the coalition understood that they are legitimate requests and guarantee them regardless of what is negotiated with these union representatives. I hope that this issue is well understood at the level of the system and that people return to school on Tuesday, because they no longer have anything to strike for. In the medium and long term it was guaranteed, in the short term increases were given, and for the year 2024 guarantees were given in writing by ordinance that the Government will stick to what it promised. Then I think that a lot of teachers who anyway considered that it was already too much, will simply go back to school and they are doing well", Iohannis said.
"Besides that, how dare someone make the national exams difficult?" asked the head of state. "It's a whole generation that has to pass the Baccalaureate and go to universities. So it puts them in trouble? It's a whole generation taking the aptitude test. After the Government gave them everything they asked for. Once again, he gave them everything they asked for. Now on what grounds should the strike continue? And if the national and county union leaders do not understand each other, the teachers will understand this signal very well", concluded President Iohannis.
Editor : C.L.B.