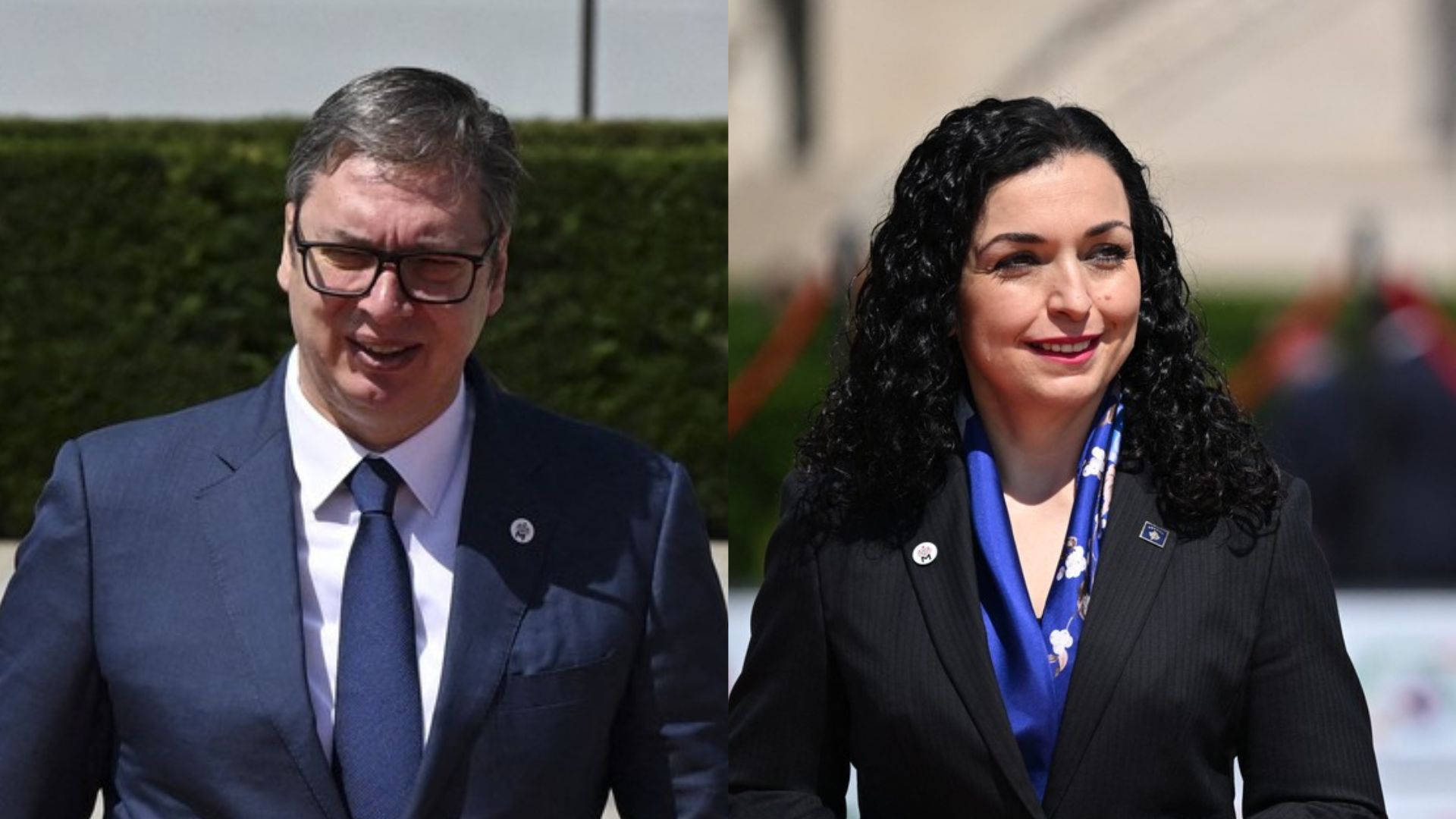 The presidents of Serbia and Kosovo insisted on Thursday that they want to defuse the crisis of violence in northern Kosovo, but gave few signs that they would be willing to give up their divergent positions, reports Reuters, quoted by News.ro.
Arriving at the summit in the Republic of Moldova, where almost 50 European leaders gathered, the President of Serbia Aleksandar Vucic and the President of Kosovo, Vjosa Osmani, avoided each other, even if they were only a few meters from each other on the red carpet , Reuters notes.
Both sides are under international pressure to resolve the latest in a long series of crises between Kosovo's ethnic Albanian-dominated government and the ethnic Serb majority in the country's north.
The violence broke out on Monday after the Kosovo authorities, backed by special police units, installed ethnic Albanian mayors in northern towns. The mayors were elected with a voter turnout of only 3.5%, after the Serbs boycotted the local elections.
Osmani said Serbia, which has not recognized its former province's 2008 declaration of independence, is trying to destabilize Kosovo.
"We all understand that the real threat actually comes from Serbia, which denies the existence of a sovereign state in Kosovo," Osmani said. She accused Vucic of supporting criminal gangs in northern Kosovo, which she said were responsible for the clashes that injured 30 NATO peacekeepers (KFOR) and 52 Serb protesters.
"President Vucic must stop supporting the criminal gangs in Kosovo. This is what he must do if he really wants peace. He has yet to prove this," Osmani charged.
Serbia rejected this accusation. As he arrived at the Mimi Castle summit, Vucic was less acidic than Osmani in his rhetoric, but stressed that Kosovo authorities should withdraw "alleged mayors" from the north and said Kosovo's special police units is there illegally.
"Serbia will do everything it can and everything possible to de-escalate the situation, which means we will try to convince the Serbs to make progress calmly and peacefully. They are very determined. They want to see that the special police units withdraw", he declared.
Separate meetings
Ethnic Serbs in northern Kosovo have long demanded the implementation of an agreement negotiated by the European Union in 2013 to create an association of autonomous municipalities in their area.
Osmani and Vucic were to meet separately with French President Emmanuel Macron and German Chancellor Olaf Scholz, on the sidelines of the summit of the European Political Community, a body made up of over 40 countries, established last year. But there was no indication that Vucic and Osmani would meet face to face. Vucic stated that he did not even know who would come from Kosovo to the summit.
Kosovo Prime Minister Albin Kurti has been the driving force behind the operations in the north, which has drawn him strong international criticism, particularly from the United States, which has long been Kosovo's strongest ally.
However, President Osmani came to the summit in Moldova. She said she would talk to "European leaders who are in favor of peace, in favor of stability and in favor of the rule of law", mentioning Macron and Scholz, but not Vucic.
NATO has decided to deploy 700 additional peacekeepers to Kosovo in response to the crisis, and the alliance's secretary general, Jens Stoltenberg, said Thursday that the organization is ready to send more troops.
"NATO will remain vigilant. We will be there to ensure a safe and secure environment and also to calm and reduce tensions," he told reporters on the sidelines of a meeting of NATO foreign ministers in Oslo.
Editor: Bianca Chirilă