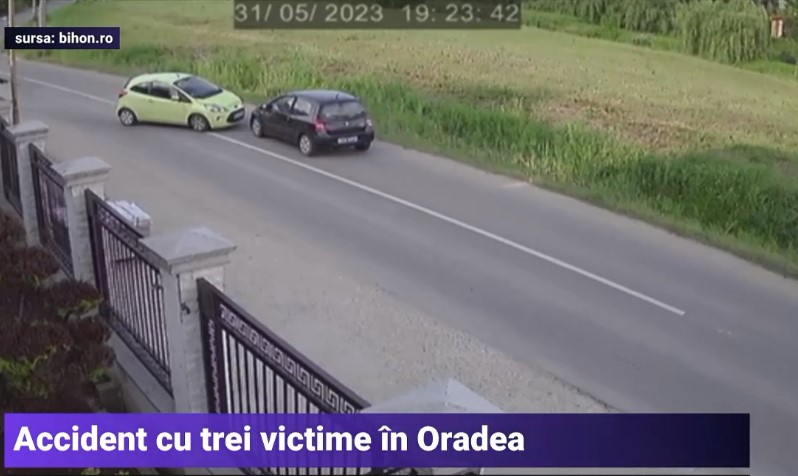 Serious traffic accident in Oradea. A child ended up in a coma at the hospital, and his mother was imprisoned, after the car they were in collided head-on with another car. A third victim suffered minor injuries.
The accident took place on Wednesday evening, around 19.20. In the images recorded by a surveillance camera, it was seen how one of the drivers, who was driving at excessive speed, lost control of the steering wheel. His car entered the opposite direction and collided head-on with another car that was driving normally.
As a result of the impact, one of the drivers, a woman, was imprisoned. Her child was seriously injured and arrived at the hospital in a coma.
From the information provided by the medical crews, the child is in serious condition (red medical code), his mother, released by the firemen, in medical yellow code, and the third victim, with minor injuries.
Editor : I.C