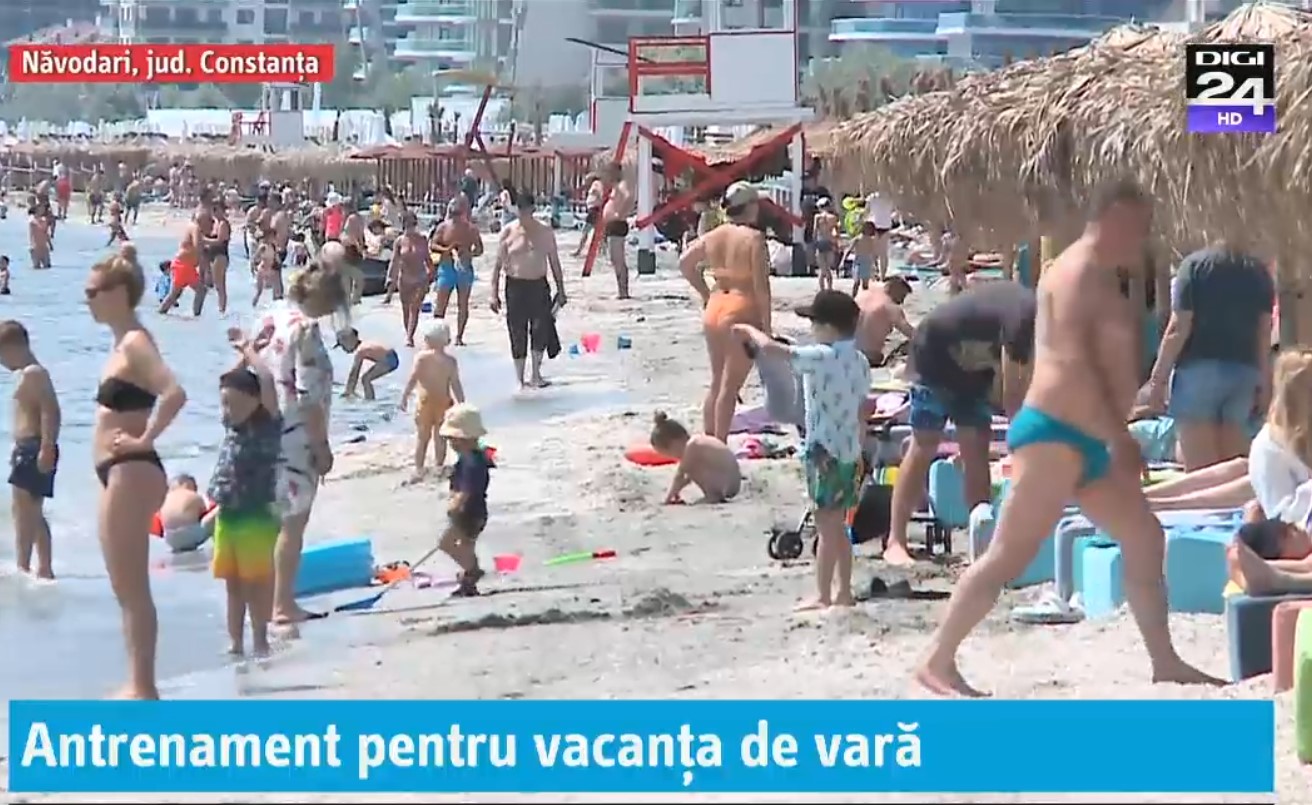 It's crowded at the seaside this Pentecost holiday. Tourists have made their reservations ahead of time and hope to have a few days of fun and relaxation by the sea. The weather is with them. 70 thousand tourists are expected these days at the sea.
For many of the tourists who arrived at the seaside during the June 1 and Pentecost holidays, the fun began with a swim in the sea.
-How did you dare to enter?
– The water is very warm. It's beautiful, the water is warm, the weather is good.
The beautiful weather has led tourists to head to the seaside these days. Many decided on the last hundred meters.
– Have you been waiting a long time for this holiday of June 1st and Pentecost?
– Yes, and I even extended it. We were supposed to stay until Saturday and we extended it for two more days.
– There was something quick before. I didn't have anything organized.
– It was something so original and thought about the last hundred meters.
-Where are you from?
-Bucharest.
-And how long will you stay?
-Until Monday.
-It's not crowded yet and we can sit a little more relaxed.
The favorite resort of tourists for this holiday is Năvodari.
Lucian Marcu, beach operator: The season started well, there are quite a few people on the beach. We expect even more to come. Prices are the same as last year. So we didn't raise the prices. The deckchair starts at 30 lei.
Corina Martin, honorary president of RESTO: We expect more than 70,000 holidaymakers at sea in seaside resorts these days.
Mamaia is the most requested resort, Mamaia Nord, as can be seen around us. But also Eforie and of course the south coast. We haven't had 70,000 tourists on Pentecost for many years. The weather helps us a lot.
Moreover, meteorologists say that the weather will keep up with the tourists in the coming days as well. Temperatures will stay around 25 degrees Celsius.
Publisher : AP