News culture 1 year after its release, Top Gun Maverick with Tom Cruise breaks a new record
A year after its theatrical release, Top Gun Maverick continues to break all box office records.
With a nice 96/100 on Rotten Tomatoes after more than 466 reviews, Top Gun: Maverick had pretty much convinced everyone when it was released in May 2022, even counting on a record start in France and the United States. It is quite simply the best start of a feature film in Tom Cruise's long career in the United States with 1.5 billion dollars in box office receipts in total (including 6.6 million in France) . The star actor then split a thank you message during the filming of Mission Impossible: Dead Reckoning in South Africa, saying: "I didn't want to end the year without thanking you for going to the cinema, and for supporting Top Gun: Maverick. As always, thank you for allowing us to entertain you. It's a huge honor!" Spielberg himself warmly congratulated Cruise at the Oscar nominees luncheon on February 13. "You saved Hollywood's ass," he said, adding, "And you might even have saved the entire cast in theaters."
A year later, the last part of Top Gun once again marks the news, for good reason: the film has just set a new box office record, this time in Japan, where it is still showing. After debuting there on May 27, 2022, it became Tom Cruise's highest-grossing film there, grossing $101.5 million in its first year of operation. What beat the local success of the last samurai, released in 2003. Remember that last August, Top Gun: Maverick already became the most successful film in the Paramount catalog in Japan.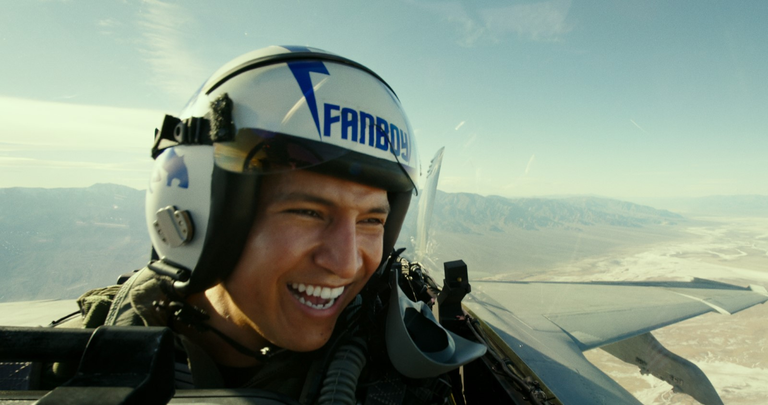 ---
A possible third film
Last July, actor Miles Teller, the interpreter of Bradley "Rooster" Bradshaw in Top Gun: Maverick, declared in an interview for Entertainment Tonight that a possible third film was the subject of discussions: "That would be great, but it's all about Tom Cruise. We've both discussed this before. We will see". Given the success of the last installment, a sequel would obviously not be surprising. Glen Powell, who plays the character of Jake "Hangman" Seresin, also spoke on the subject shortly after the film's release, stating that he "there's no point in just adding a new movie to the list if it doesn't add to or surpass the original". For now, neither director Joseph Kosinski nor producer Jerry Bruckheimer have spoken about a possible third film.