News astuce Altars of Lilith Diablo 4, Act 1: Locations and where to find them all?
That's it, after a long wait, the first players are starting to discover the world of Diablo IV for a few hours now. In the game, you will face Lilith, but she could also be very useful to you, especially through her altars. In this article, we invite you to discover all those of Act 1, the Broken Peaks!
Where to find Altars of Lilith in Broken Peaks?
As you can imagine, these Altars of Lilith, they are not going to be placed in extremely visited places. In effect, you will have to search all the map in search of these altars to stock up on bonus stats for your characters.
Here, we suggest you start by looking at the Pics Brisés region. It is a region that you normally know well and that for two reasons. The first is that this is where you may have played during both beta phases.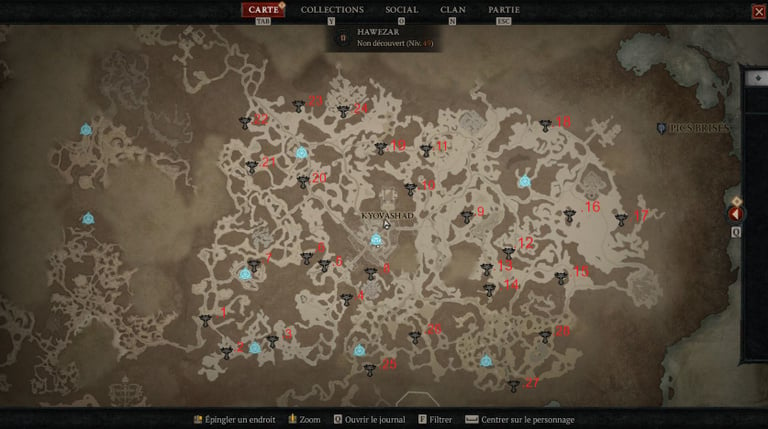 And then, even if this is not the case, this is the area where you will evolve during Act 1 of the game. Therefore, it's a safe bet that even without having played the beta, you get used to it pretty quickly. Moreover, just in this area, it will take you a while to find all the altars.
In fact, there are no less than 28! To help you, we have indicated their locations on the map which you can find above. As for the precise effect of each of these Lilith altars, we let you take a look at our guide on the subject.
The Altars of Lilith, what is it for in Diablo 4?
When we talk about Diablo IV and the improvement of its characters, we will first be tempted to think of two things. The first one, it's simply the choice of your class, as well as the evolution of the skill tree to make the most of it.
On this point, we have also concocted a tier list of the best classes to start with. The other point that comes to mind is that of equipment. In effect, the latter takes a very important place in the gameplay of a game like those of the Diablo license.
Except that with the fourth opus, a new mechanism was implemented, that of the Altars of Lilith! Indeed, via these, you will simply be able to improve your character permanently. For that, you will have to activate them.
Each time this is done, you will gain a permanent bonus of characteristics on your characters. Therefore, we understand that going in search of these Altars of Lilith as quickly as possible will quickly become profitable for the rest of your adventures.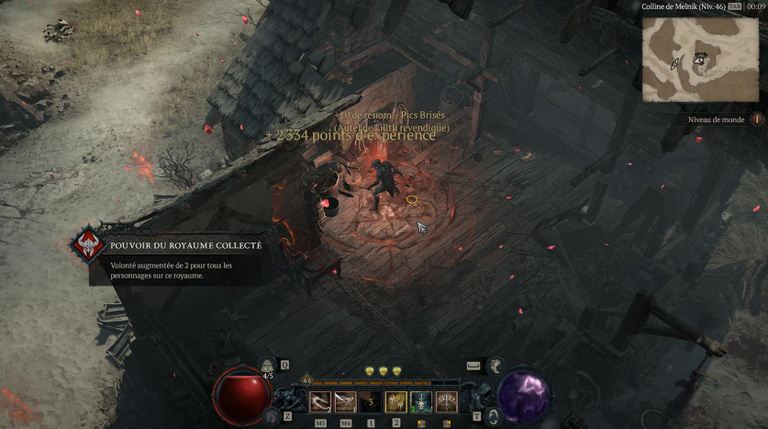 Summary of all our guides and tips for Diablo 4