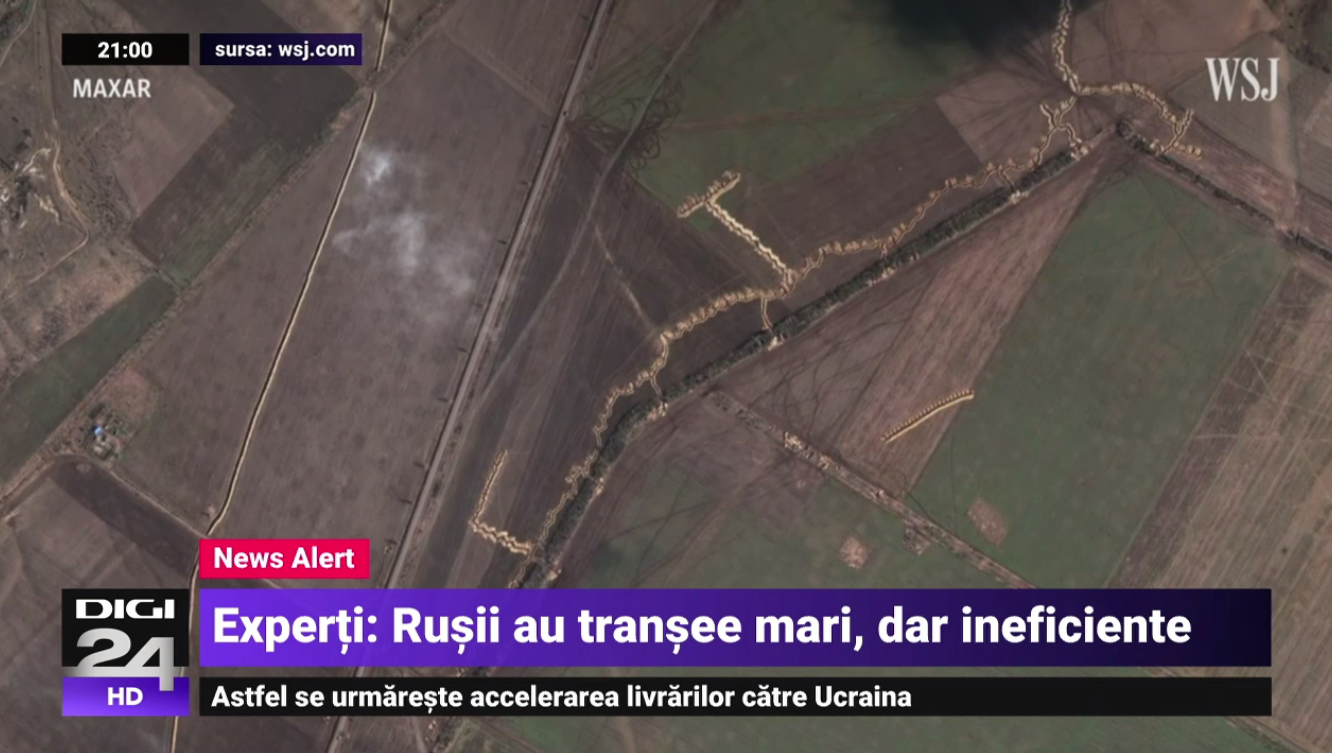 As Ukraine prepares for a counter-offensive, satellite images show Russia strengthening its defense lines with anti-tank ditches, dragon's teeth and trenches. An analysis by the Wall Street Journal examines what Ukrainian troops could face.
This is the Ukrainian village of Nijnîi Paupersfrom the regiona busy Kherson, in October 2022 and in March 2023. The new lines from câmp represent rows of Russian fortifications, prepared for the Ukrainian counteroffensive. While Kiev was training its troops to use Western weapons, Russia was buildinga some of the most extensive defensive lines seen on the planet îin the last decades. Or at least that's what Western intelligence services say.
But military analysts are skeptical about the effectiveness of these lines of defense. Experts who analyzed the satellite images or footage published on the websiteri Russians are trying to figure out what Russia's preparations for Ukrainian operations might mean.

Since the beginning of the invasion, Russia has dug trenches along the entire border commonhundreds of Kilometres, ANDand even on their own territory. Most of these works are concentrated on the territory of Kherson and Zaporozhye regions, according to data collected by satellites.
British services claim that the Russians have built 120 km of fortifications in Zaporozhye alone.
It is an indication that in these regions Russia is expected to be attacked by the Ukrainians, and many Western analystsi I agree that they could indeed be the main targets of the counteroffensive.
But what has Russia built? The first line of defense, which appears in many satellite images, is an anti-tank ditch. An obstacle intended to be too wide for tanks to pass, thus limiting movement and maneuvers, and forces enemy It would be guide to an area that would make them more vulnerable.
Unext line: rows of cement blocks known as teeth de dragon, it forms a barrier in theory difficult for heavy machinery to pass.

The third line is a trancheee, the most common form of fortification. And also the easiest to build.
Editor: Liviu Cojan