Game News Nintendo Switch: Subscribers can play this very big game for free
Notice to Nintendo Switch Online subscribers, this very big game is available for free. Don't miss this golden opportunity!
Free games with Nintendo Switch Online
Like all manufacturers, Nintendo likes to give small gifts to its players. And among these freebies is the Trial Games program. The latter makes it possible to find, each month, a new "free" game. This game is thus available in full but only for a limited time. These can range from Nintendo exclusives to big games, like small indies.
Be careful, when we say free, we mean that it's free if you pay. "How so ?" you will tell me. Well, only Nintendo Switch Online subscribers can access these benefits. As a reminder, this subscription is available for the modest sum of €19.99 for one year, €7.99 for three months and €3.99 for one month. If you want to add the Additional Pack, the bill goes up to €39.99 for 365 days of subscription. And if you were hesitating, maybe this new "free" game will help you get over it.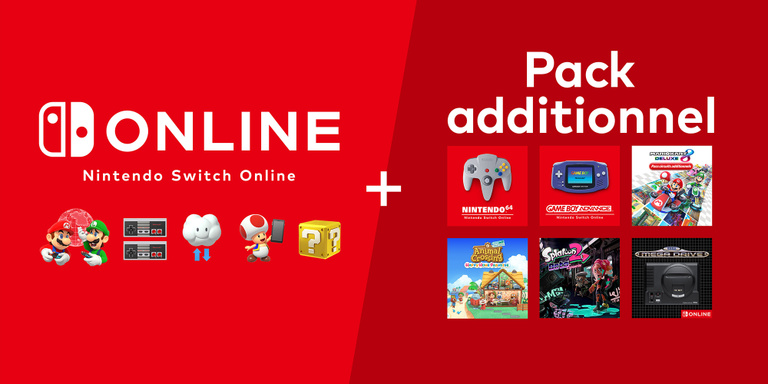 ---
NBA 2K23 "gratuit" sur Nintendo Switch
Let's not make the suspense last any longer! After Cadence of Hyrule last month, it is indeed the NBA 2K23 game which will soon be free for Nintendo Switch Online subscribers. Attention, the game will only be available for a short week, more precisely from June 7 to 13, 2023. Nevertheless, you can now download the game to play it as soon as possible on the 7th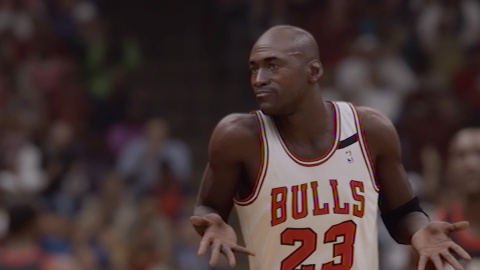 As a reminder, NBA 2K23 is the latest installment of Take-Two's sports simulation license centered on basketball. With its long lifespan, its My NBA mode more advanced than ever, its XXL career mode and more advanced gameplay, the game is undeniably a must for basketball fans and a good way to discover this sport for neophytes. While waiting for you to be able to form your own opinion "for free", we leave you with the conclusion of our test:
At the end of a more than convincing episode with NBA 2K22, Take-Two had to live up to the athlete of its cover. And in the end, the GOAT Michael Jordan can be proud: NBA 2K23 version PS5 and Xbox Series is undoubtedly the best opus of the license released to date. In addition to the already gargantuan lifespan, further improved in solo and multiplayer thanks to a My NBA mode boosted by the choice of 4 eras, the return of the Jordan Challenge, the co-op mode in My Team and the Career Theater, the gameplay in will delight some. The former crazy dribblers are now limited online and must think collectively, the shooting timing is more demanding, but much fairer and a lot of new animations come to shake up the regulars. Graphically impeccable, taking in immersion with old-school skins for period matches, the title enters the Hall of Fame. Only gray areas, the usual desire (or even need) to take out the credit card to get more VC and advance your player, a matchmaking that is still quite unbalanced and some crashes on certain career quests. Even MJ can have flaws.
---