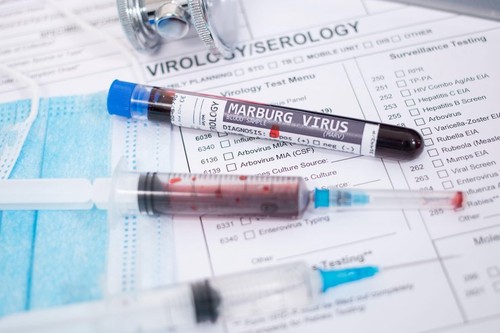 Tanzania declared on Friday the end of the epidemic caused by the Marburg virus, a "cousin" of Ebola that in turn causes a hemorrhagic fever, two months after the beginning of the infections, the World Health Organization (WHO) announced, reports AFP.
"In total, nine cases (eight confirmed and one probable) and six deaths were recorded during the epidemic that was declared on March 21," the WHO said in a statement.
"The last confirmed case turned out to be negative in the second Marburg virus detection test on April 19, thus triggering the mandatory 42-day countdown to declare the end of the epidemic," explained WHO representatives, quoted by Agerpres.
"Thanks to these efforts, Tanzania was able to end the epidemic and limit the potentially devastating effects of a deeply infectious disease," said Matshidiso Moeti, WHO Director-General for Africa, quoted in the statement.
The Marburg virus is a very dangerous pathogen, which causes a high fever, often accompanied by hemorrhages that affect several organs, thus reducing the body's ability to function properly.
It is part of the family of filoviruses, which also includes the Ebola virus, which has already caused several epidemics ending in deaths in Africa.
The natural host of the Marburg virus is an African fruit bat, which is a carrier but does not get sick.
The virus is named after the German city of Marburg, where it was first identified in 1967, in a laboratory whose employees came into contact with infected monkeys imported from Uganda.
Animals can transmit this virus to primates living in their vicinity, including humans. Inter-human transmission is then achieved through blood contact or other bodily fluids.
According to the WHO, the mortality rate of confirmed cases varied from 24% to 88% (with an average slightly below the threshold of 50%) during previous epidemics, depending on the strain of the virus and the treatment given to the patients.
For now, there is no vaccine and no antiviral treatment, but several experimental treatments, including blood products, immunotherapies and drug therapies, are being evaluated, the WHO said.
Also, 12 people died of Marburg hemorrhagic fever in Equatorial Guinea during an outbreak on 7 January.
Other epidemics and isolated cases have been reported in the past in South Africa, Angola, Kenya and the Democratic Republic of Congo.
Publisher : AP