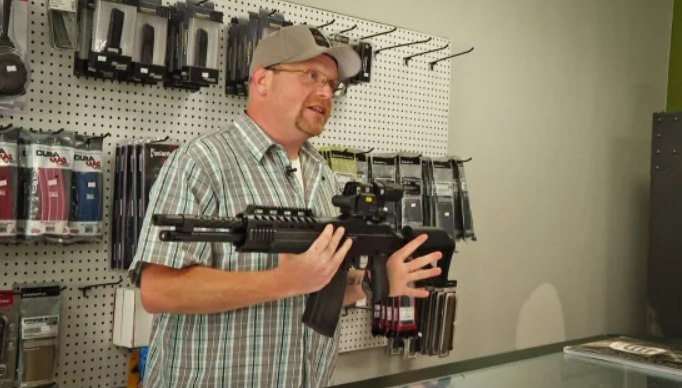 The owner of a gun store near Atlanta, US, said he is closing his business because his conscience is simply burdened by recent mass gun attacks that have claimed victims among young people. And a customer who made him a very large order made him put the lock on the door immediately.
Jon Waldman, 43, opened Georgia Ballistics in Duluth in March 2021, and business has been doing well. But after the recent gun attacks — one at a school in Nashville, Tenn., and another in Atlanta — they were the last straw for Waldman, who said his store is already closed and plans to get rid of all guns by mid this month, according to NBC News.
"It's not about any fault. I sell to law abiding citizens," Waldman stated. But he says he's gotten to the point where he worries that any gun he sells could ever be used in a crime if it ends up in the wrong hands.
"I'm not against the Second Amendment (which protects the right to keep and bear arms in the US – no). But it's about my conscience, I can't sell, because I don't know who it will affect and hurt"the man also said.
"This grinds me down. It's only a matter of time before it happens…"
Two recent armed attacks prompted Waldman to make the decision. a former student at a Nashville school killed three children and three adults on campus on March 27. The attacker was fatally shot by the police.
"That affected me a lot. And then there were the Midtown (Atlanta) shootings – it has to stop. He killed a woman who wanted to help others. So I just can't anymore"the man said.
On May 3, a 24-year-old man opened fire in an Atlanta hospital, killing one woman and injuring four others.
Waldman said another reason he decided to close the store was a very large order for ammunition from a customer.
Waldman made it clear that he's not necessarily advocating for greater restrictions on gun ownership, he just wants more safety measures.
He said many gun owners are more careful with their phones than their guns. "In the last two months there have been too many children shot… I have a child. My friend has two children. I am a family man".
Waldman's decision was well received by those campaigning for stricter gun control.
Editor : D.C.