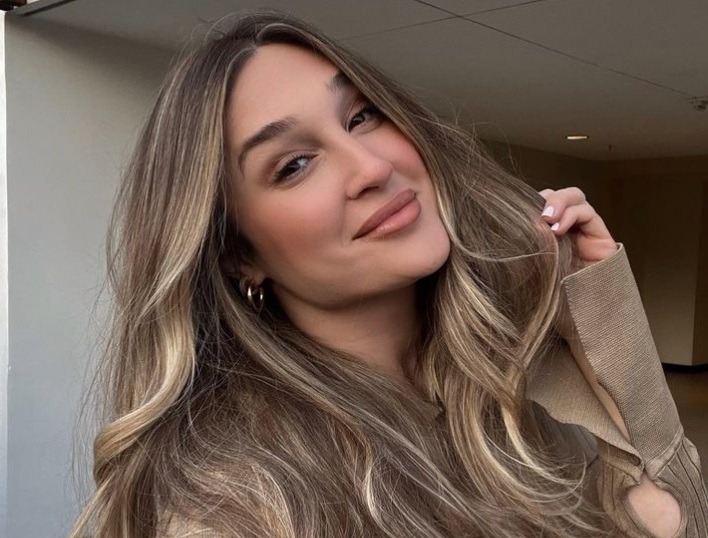 A famous California blogger suffered a brain aneurysm a week before her due date. She was taken to the hospital and the doctors performed an emergency C-section. At the same time they also operated on her brain. The young woman has been in an induced coma for 12 days, and her family has initiated a fundraiser.
Jackie Miller James, 35, known on social media for her beauty advice, was at home when she suffered the brain aneurysm, her family said, the New York Post writes.
Her husband, Austin, found her collapsed and rushed her to the hospital's intensive care unit, where she underwent a simultaneous emergency C-section and brain surgery.
"If Jackie and the baby had arrived a few minutes later at the hospital, we probably would have lost them both. Her sisters Natalie and Nicele have started a fundraiser. Jackie continues to fight for her life every day and we are optimistic that she can overcome this moment with specialist doctors and the right treatment," said Austin.
The baby, a girl, was kept in the incubator for 12 days. Meanwhile, Jackie has undergone five brain operations, with doctors predicting she will be in hospital for months. Austin takes care of both the baby and his wife.
During her pregnancy, Jackie shared her daily experiences on Instagram, where she has 27,000 followers.
Before being a blogger, Jackie worked for six years with a plastic surgeon in Beverly Hills. Previously, she had been a dancer for five years. She said that her dream was to dance on tour with Janet Jackson, but that at the age of 25 she suffered a back injury, which ended her career as an artist.
In two days, the fundraiser raised nearly $96,000, money that will be used for medical treatment and will cover some of the expensive expenses after leaving the hospital, such as adapting the home to her needs and various recovery therapies .
The family would like to raise $250,000 for Jackie's long-term recovery and states that any money not used will be donated to a family with similar problems or an NGO.
Editor : G.M.