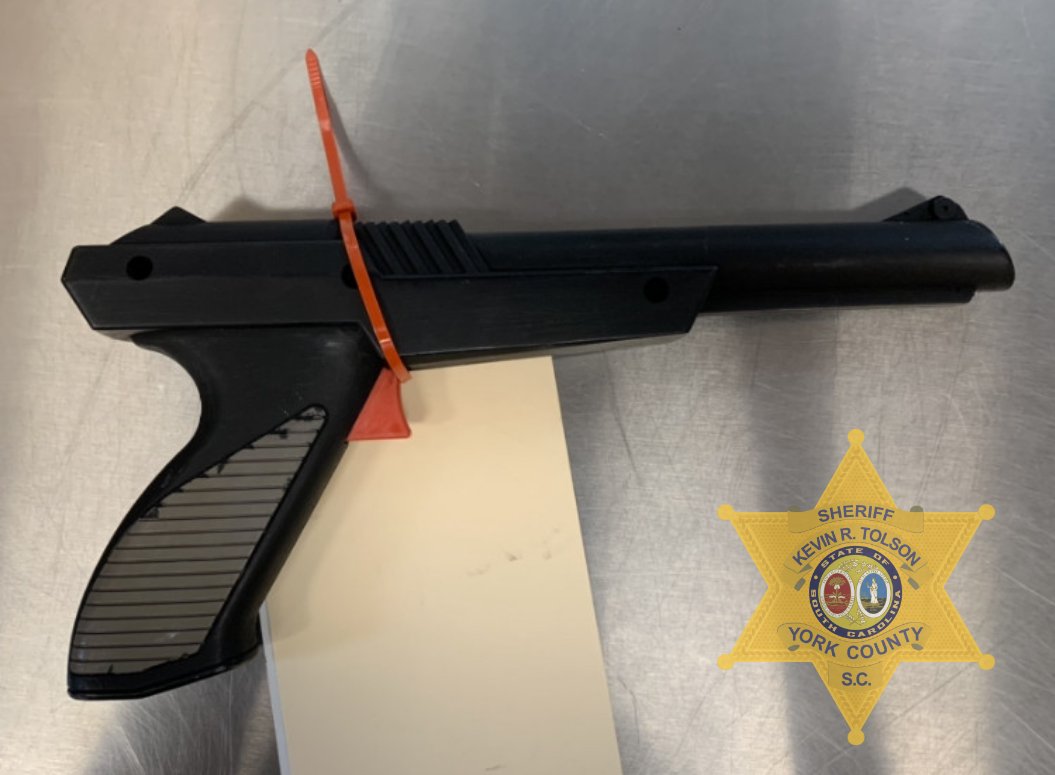 A man in the US state of South Carolina robbed a store using a toy gun. This was the very Nintendo gun from the Nintendo Entertainment System console of the 80s and he managed to make off with the sum of 300 US dollars. Of course, he was soon caught by law enforcement, who discovered the "weapon" with which he managed to threaten the cashier.
The offender was caught shortly after the robbery and taken to prison
The man, identified as David Joseph Dalesandro, entered a neighborhood store around 5:45 p.m. He was wearing a hooded sweatshirt, a face mask and a wig so he could not be identified by surveillance cameras. He pulled out the "gun" and threatened the cashier to give him all the money. In the commotion, the cashier didn't realize that that gun was actually a toy gun.
Dalesandro was caught a short time later, a few blocks away from the store, in a parking lot. When they searched him, police found the toy gun, a Nintendo Zapper gun used in the 1980s to play Duck Hunt, Hogan's Alley and other titles that used such accessories.
To make it look real, the criminal changed the color of the gun. Originally, the gun was made of gray and orange plastic, but the one found on Dalesandro was painted black. On the official account of the York County Sheriff's office, the image of the "gun" was also published.
You asked and here it is… the black spray painted Duck Hunt game controller gun. #YCSONews pic.twitter.com/KMaCdXQIAY

— York County Sheriff (@YCSO_SC) May 31, 2023
It seems that crimes committed with toy guns has become a real trend in the US. However, authorities warn that whether you commit a crime with a fake gun or a real one, you will still end up in jail:
"Carrying a fake gun and using it as if it were a real one is a recipe for incarceration. We take these cases seriously because, from the victim's perspective, it makes absolutely no difference."said Assistant Baltimore City Attorney Michael Schatzow.
It seems that even in the 80s, the Nintendo gun was popular with robbers, as 15% of the robberies that took place between January 1985 and 1989 were carried out with toy guns.
source: Gizmodo