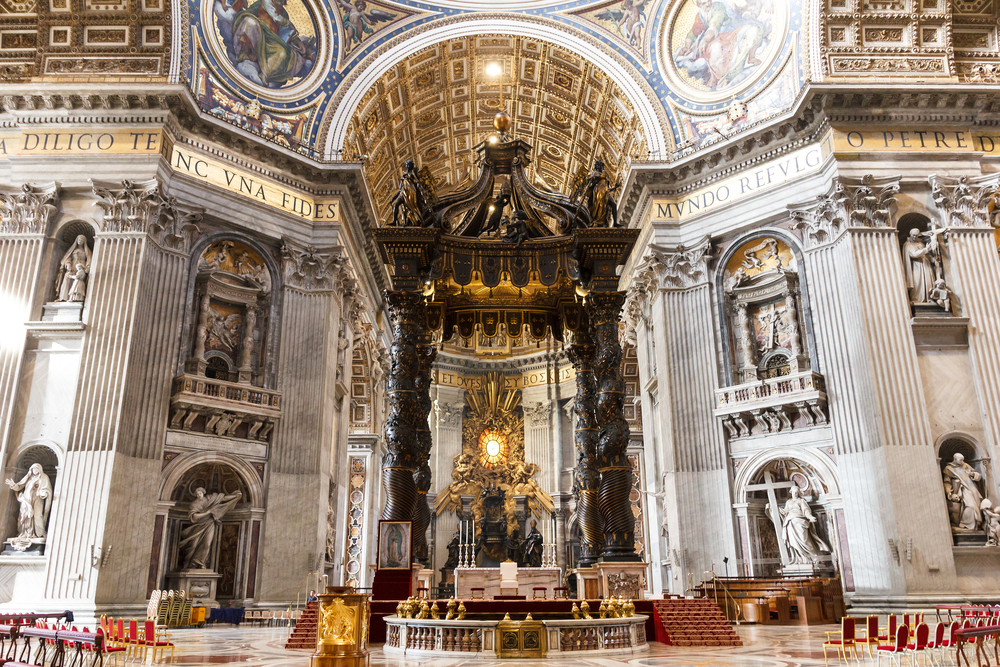 A special purification ritual took place on Saturday at the main altar of St. Peter's Basilica, after two days ago a man protested naked on the altar against the war in Ukraine, reports Reuters, quoted by news.ro
The purification service was led by the archbishop of the basilica, Cardinal Mauro Gambetti. On Thursday, when the basilica was closing, a Pole undressed and climbed the altar. He had the message on his back: "Save the children of Ukraine."
The Vatican guards handed the man over to the Italian police, who detained him and decided to expel him from Italy.
At Saturday's service, where the altar used by Pope Francis was blessed with holy water, Gambetti said the man committed a sinful and inappropriate gesture, "truly regrettable" to draw attention to the victims of war.
According to a Vatican source, at the time of the incident, the man had self-inflicted wounds on his body with his nails.
Editor: Adrian Dumitru