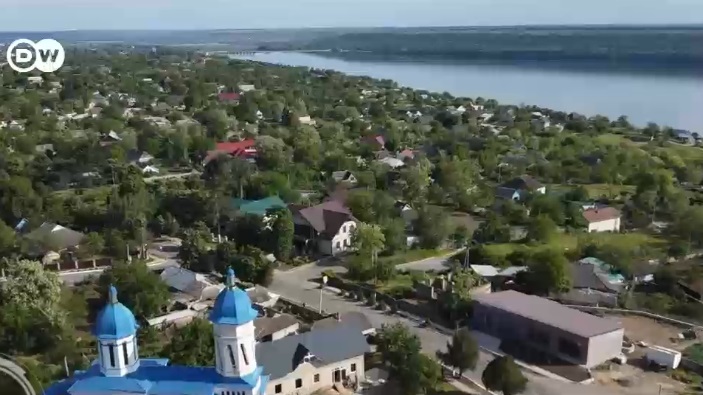 The war in Ukraine cast a shadow over Transnistria. The region broke away from the Republic of Moldova in 1990, with the collapse of the Soviet Union, but its independence is not internationally recognized. Transnistria is largely pro-Russian. Moldovans like Iurie Coțofan fear that their country could face a fate similar to Ukraine. Many people in the Republic of Moldova want closer ties with the West, and last year, the country asked to join the European Union. Watch a report by "Focus Europa", a Digi24 and Deutsche Welle project. The show is broadcast on Friday at 10:30 p.m. and repeated on Saturday at 7:30 p.m.
May 21, the capital of the Republic of Moldova. Tens of thousands of people participate in a rally in favor of joining the European Union. Many are also driven by the fear of a Russian invasion.
Iurie Coţofan is one of them. He knows what it means to fight the Russians. He and his comrades tried to defend Moldovan soil against pro-Russian separatists three decades ago. He wonders if he will have to go to war again.
Iurie Coţofan, war veteran: "Think in the following way: Moldova and Ukraine. If Ukraine falls, Russia will not stop on the banks of the Dniester."
Russian troops are already on the territory of the Republic of Moldova, under international law.
This part of the Dniester separates Moldova from the separatist state on the eastern bank: Transnistria. It broke away from Moldova in the 1990s – a frozen post-Soviet war. Those who want to visit this region must take the ferry. Across the water, Russian soldiers stand watch – they've been here for 30 years, officially on a "peacekeeping" mission.
We meet with Iurie Coţofan in Cocieri – a Moldovan village surrounded by Transnistria. At first glance, everything seems peaceful – but for Iurie it is not. Iurie Coţofan, war veteran: "There has been no peace here since 1991. As long as the Russian army is on the left bank of the Dniester and this place is under occupation, there will be no peace any time soon."
The village of Cocieri is divided: many in the community feel neglected by the Chisinau government. And they have a soft spot for Russia.
"We are not against Russia at all. We prefer close ties, to help each other, to support each other," says a woman. "Many people hate Putin because, they say, he starts wars, but in fact it seems to be the exact opposite," says another local woman.
Cocieri is supplied with cheap Russian gas, a blessing for many people in this impoverished region. But for young people, that's not enough to convince them to stay. A third of the population left, something that Cristian is preparing to do as well.
Cristian Oprea, student: "There aren't many opportunities, I'm thinking of going to another country, but we don't have much money."
The average salary in Cocieri is around 250 euros per month. Cristian shares this room with his brother and parents. His dreams are bigger than the room he lives in.
Cristian Oprea, student: "My plan is to finish school and study graphic design. And if things go well, I'd like to work abroad, in the United States."
He is worried: if Ukraine loses the war, Transnistria and implicitly Russia would dominate Cocieri even more. Cristian Oprea, student: "I don't feel good in a community that only supports Russians, I would like to see other people who think normally. There are so many of them and I'm tired of them…" Nobody from here he doesn't want war, says Cristian at the end.
But even in this small village, the camps are divided: some want help from Russia, others hope for accession to the European Union. Many fear that war in neighboring Ukraine could soon be knocking at their door.
Editor : G.M.