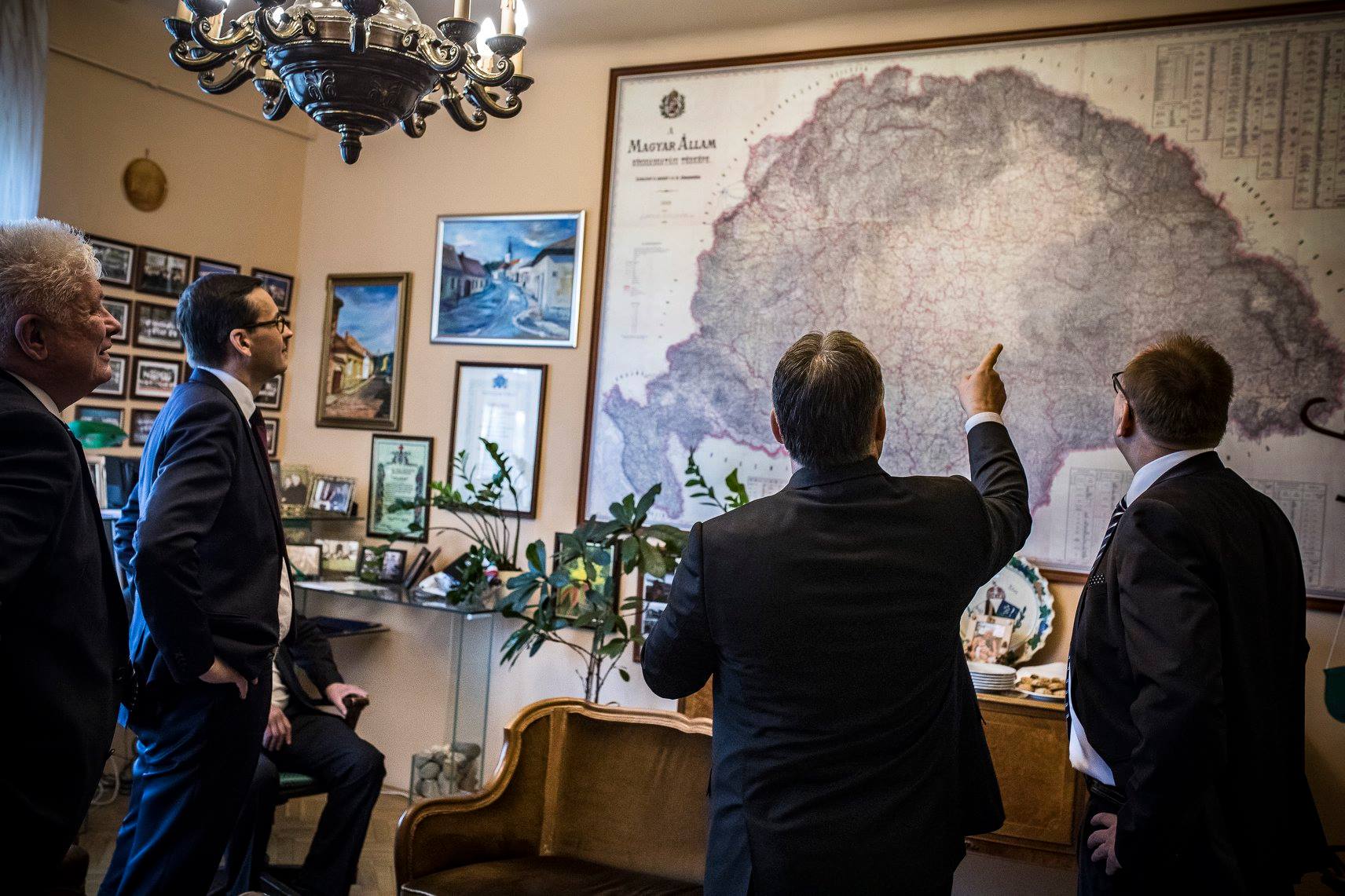 "National consciousness and hope give strength to the Hungarians stuck outside the borders after Trianon (n. ed. – the treaty after the First World War by which the Entente states ended the war with Hungary)", says the Deputy State Secretary for National Policy of the Hungarian Prime Minister, Viktor Orban, according to hirado .huh. The Hungarian official, directly subordinate to Prime Minister Viktor Orban, talks about the country's policies for ethnic Hungarians from the territories controlled in the past by the Habsburg Empire and the Kingdom of Hungary within it – "We hope that there will be a future Hungarian in the Carpathian Basin."
Peter Szilagyi says that after the "Trianon peace decree", Hungarians lived with the hope that "our language, traditions and culture will not only be part of the memory, but also the reality of everyday life".
"Since 2010, the Hungarian government has been working to fulfill this hope. The result is that 150,000 Hungarians living outside the borders have become part of the Hungarian nation under our law," he said.
"The government's goal is to make it possible for Hungarians living abroad to be prosperous in their homeland, to strengthen the Hungarian identity of the communities," he added.
"Thanks to the support of the network of educational institutions abroad, 300,000 children a year can receive a quality education in Hungarian in the Carpathian Basin and all over the world," the official added.
Hungarian officials still complain about the Treaty of Trianon more than 100 years later
"On June 4, 1920, there was a mourning period in offices and schools, tens of thousands of people dressed in mourning clothes and gathered in Budapest. Bells rang, factory alarms went off, traffic stopped.
According to the decision of the great powers, more than three million Hungarians are stuck outside the country's borders", the Hungarian official complained.
He said that the aforementioned decision of the Hungarian government was made 13 years ago – "we will not allow national borders to separate us from our countrymen.
We have decided to start the reunification of our nation, and Hungarians outside the borders will once again be full members of the nation," he added.
"The aim of the national policy is to raise awareness that we are responsible for Hungarians across borders.
Hungarians have passed the test of time, and thanks to the national policy of recent years, they are stronger than ever", concluded the official from Budapest.
Zoltan Kovacs, member of the Hungarian parliament from Fidesz, says that "the Trianon peace decree served the interests of the world superpowers and for this destroyed the Hungarian economy".
Editor: Adrian Dumitru