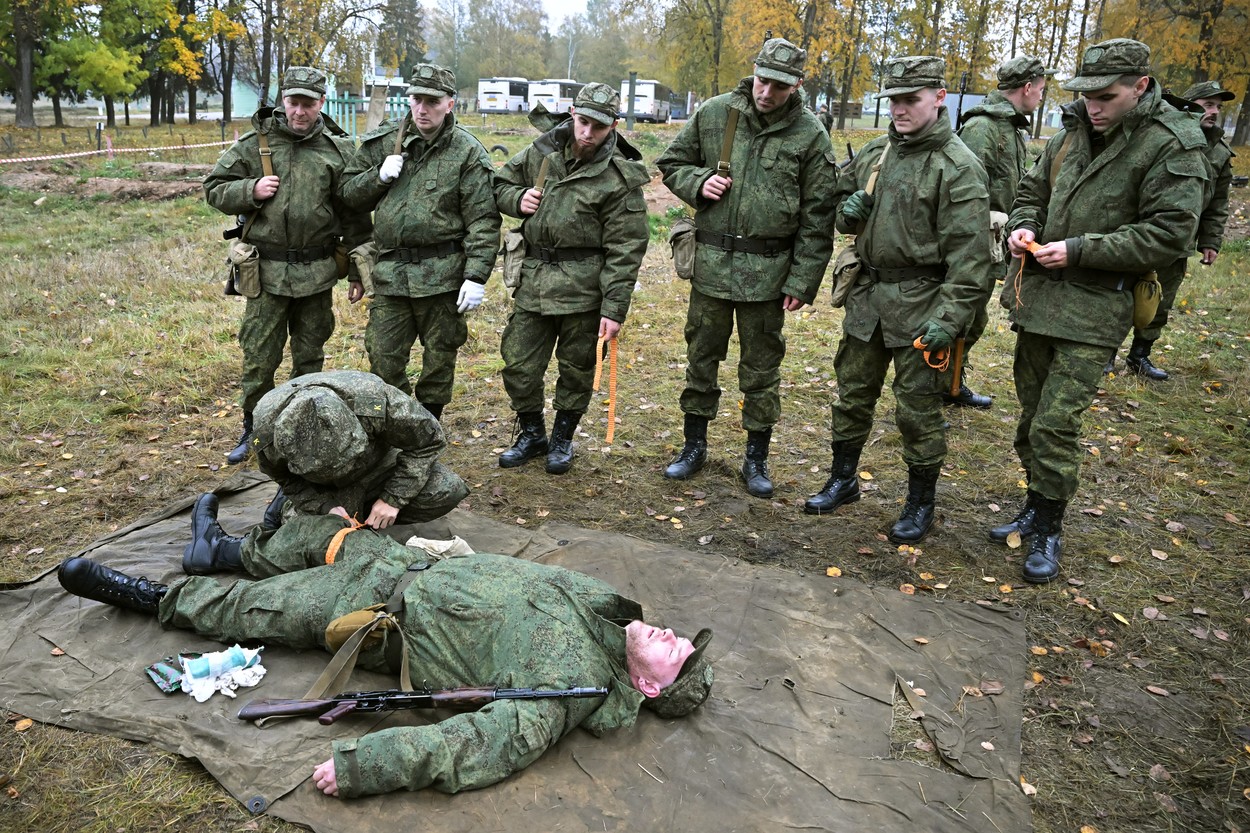 A message of conscripts mobilized in the Russian army in the Lugansk region, Donbas, was published on social networks, complaining, in a direct appeal to Vladimir Putin, about the poor training conditions and the quality of the weaponry received. The military says they ended up using weapons with "crooked barrels" and say they're not refusing to fight, just that their unit "doesn't exist" in the scripts.
"This is an appeal of those mobilized in the Budionovsk region on May 14, 2023. We are addressing directly the Supreme Commander of the Armed Forces of the Russian Federation," states the beginning of the video message posted by a group of about 20 Russian soldiers.
sss
"The equipment we received does not meet safety standards. The bulletproof vests are damaged and have been worn by other soldiers before. The guns received were also damaged and had crooked barrels. We were forced to give up our personal effects and were only allowed to keep socks, underpants and 2 liters of water. We have not received inventory documents about the weaponry and weaponry that we have on us."
We don't refuse to take part in battles, but basically we don't exist"
Russian military recruits called on Putin to act and resolve this situation "as soon as possible".
Images of rusted Kalashnikov assault weapons that Ukrainian officials claim were distributed to newly mobilized recruits in the Russian army have surfaced on social media since last September.
"I think these weapons only work if you scratch the enemy with them and give them tetanus," commented one journalist regarding the Kalashnikov assault weapons received by Russian army recruits.
Editor: Mihnea Lazar