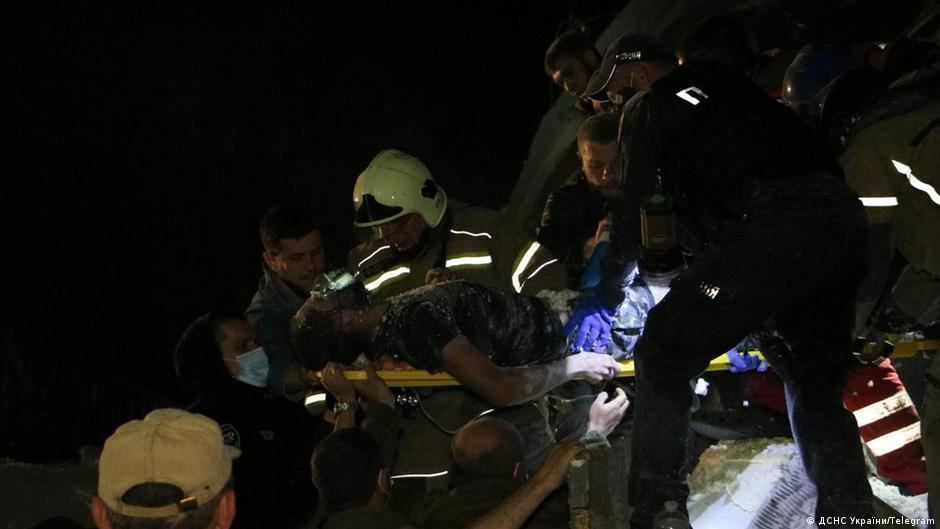 An explosion near the city of Dnipro in central Ukraine affected a two-story residential building, injuring 20 people, including five children. The rescuers are making efforts to get the tenants out from under the rubble, says the regional governor, quoted by Reuters.
Serghei Lysak stated on Telegram that three of the children are in serious condition. In total, 17 people were taken to hospital.
The press reported that the emergency crews pulled four people out from under the rubble, in the town of Pidhorodnenska. Lysak said another child is most likely still trapped under the rubble.
Reports on social networks show that Saturday's explosion was caused by a Russian missile and that the emergency services building was also hit.
Ukrainian military officials have not confirmed that it was a missile attack.
President Volodymyr Zelenskiy stated on Telegram that the explosion took place between two residential buildings.
"Unfortunately, there are people under the rubble," Zelenski wrote. "Once again, Russia proves that it is a terrorist state," he added.
Moscow denies that its military forces target civilian targets.
Photos posted on social media show rescue teams working at a destroyed building smoldering amid piles of deformed construction materials.
Editor : G.M.