Game news Nintendo Switch: Games to watch in June 2023
While the vast majority of Switch owners live and sleep to the rhythm of The Legend of Zelda: Tears of the Kingdom, Nintendo also thinks of others. Those who, in June, will find the time to look into less publicized game releases, here is a small selection.
Etrian Odyssey Origins Collection
Legend of the Japanese-style dungeon-RPG, the series Etrian Odyssey has become so essential that it offers itself in June a gargantuan compilation on PC and Nintendo Switch. When we know that the least of these games contains dozens and dozens of hours of exploration, we suspect that this package bringing together the first three parts of the saga in HD is likely to keep us busy all summer, see more ! This modernized return to basics also lends itself completely to the portable format of the Nintendo console for gaming sessions that sometimes drag on longer than reason.
In Etrian Odyssey Origins Collection, the dungeons are to be traversed in first person view, with a turn-based combat system that expands as our adventurers acquire new skills. Also renowned for its significant difficulty, the series allows us here to go back to its beginnings to (re)discover difficult titles in which the player must map his own map to try to always go a little further towards the unknown. Each game has its own visual identity: a labyrinthine forest, a suspended castle and a submerged city, for a journey that we highly recommend if you are looking for retro sensations.
Release date: June 1, 2023
Also available on PC
---
Loop8 : Summer of Gods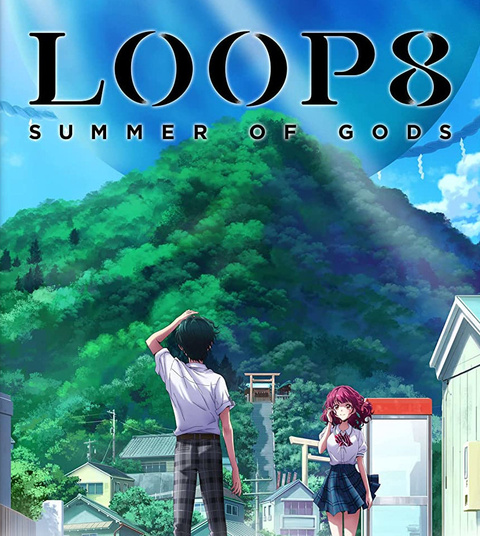 Imagine a game in the style of Persona 5 but whose universe would be more akin to a film by Makoto Shinkai (Your Name, Suzume). It's a little bit the impression that the role-playing game Loop8: Summer of Gods, developed by Marvelous on Switch but also on PC and Xbox One, gives us. With just the right amount of fantasy to spice up the daily life of a Japanese student who actually comes from another planet, the title invites us to relive the past over and over to change our future. Clearly, we will have to go back several times in order to modify our actions according to the consequences they will have on the course of the story. All this in a setting beautifully inspired by an authentic Japanese rural village.
And because the human species is threatened with extermination within a month, the protagonist now has the fate of the world in his hands. Several different epilogues will be unlocked according to our choices, which will make the game richer over time. If the time loops are not too similar and the combat system is sufficiently innovative, Loop8: Summer of Gods could well be a very good surprise.
Release date: June 6, 2023
Also available on PS4, Xbox One and PC
Pre-order Loop8: Summer of Gods on Nintendo Switch for €49.99 at Amazon
---
Story of Seasons : A Wonderful Life
It has already been more than ten years since the franchise Story of Seasons delights us with its unstoppable formula of farm life simulation. As colorful as ever, this new opus developed on Switch, PC, PS5 and Xbox Series and entitled Story of Seasons: A Wonderful Life will even be available in a standard or collector's edition when it launches on June 27. Behind the rural daily life of this title which invites us to develop our farm by ensuring its sustainability over time there is also a family history that spans several generations.
Dans Story of Seasons : A Wonderful Life, you will indeed build your own generational story as your hero grows and start a family. Harvesting and breeding are just one of the facets of this title in which we also spend time forging new friendships. The series has a real core of fans who will no doubt appreciate the new possibilities introduced in this episode. In particular, we can embody a male, female or non-binary avatar and customize its appearance so that it really matches our tastes and that the dialogue options between the characters are unique for each adventure.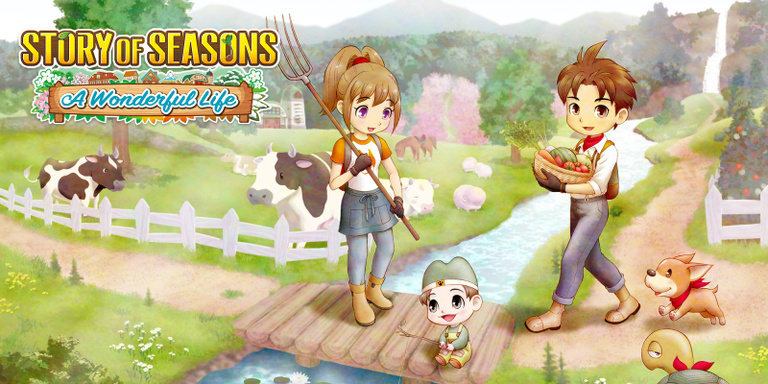 Release date: June 27, 2023
Also available on PS5, Xbox Series X|S and PC
Pre-order Story of Seasons: A Wonderful Life on Nintendo Switch for €29.99 at Amazon
---
Master Detective Archives : Rain Code
Exclusive to Nintendo Switch, the adventure game Master Detective Archives: Rain Code is likely to be talked about a lot in June. We indeed believe a lot in the potential of this title which combines a very manga artistic direction with a plot largely tinged with the supernatural. In a city subject to countless unsolved mysteries, the duo of protagonists will try to uncover the truth by connecting the threads of a complex narrative puzzle. To do this, our heroes will have to cross-check their deductions with those of master detectives specializing in solving paranormal cases.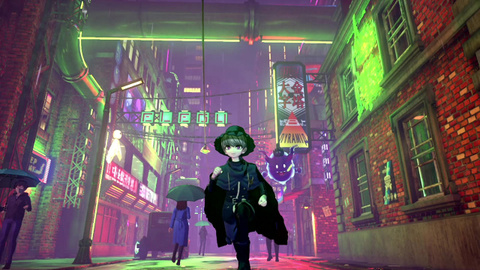 Thanks to their skills called "criminalistic aptitude", each detective will be able to advance the investigation in his own way. Some will be able to mimic the voice and appearance of individuals, others will be able to detect whispers and heartbeats or even having visions of past crimes. It will therefore be necessary to combine all this to know the end of this story, but also to venture into an alternate dimension known as the "maze of mysteries". The means at our disposal to shut up the spooks that haunt these places promise to be surprising. Logical when you know that they are the creators of the series Danganronpa who are behind this title!
Release date: June 30, 2023
Also available on PS5, PS4, Xbox Series X|S, Xbox One and PC
Pre-order Master Detective Archives: Rain Code on Nintendo Switch for €44.99 at Amazon
---
Ghost Trick: Ghost Detective
Announced to our delight during the Nintendo Direct in February (see the video at the top of the article), the return of the excellent Ghost Trick: Detective Ghost will take place on June 30 on Switch, but also on other media. from the moment. As a reminder, it is a puzzle and investigation game created by the creator of the famous franchise Phoenix Wright. The original version was released for the Nintendo DS in 2011 and received overwhelmingly positive feedback from press and gamers. It must be said that in addition to being very daring, Ghost Trick: Detective Ghost scored for its particular atmosphere and its surprising scenario.
The concept of an amnesiac ghost who travels back in time to figure out the reasons and circumstances of his own death proves to be exciting. To top it off, the game also benefits from some really nifty progression mechanics where you have to take control of objects in order to solve each situation in limited time. Brought up to date, this new generation Ghost Trick is constantly bathed in a humor that is both absurd and delirious, in line with the Ace Attorney. In addition to its HD graphics, the title will include several new features, new types of puzzles to solve as well as a gallery of illustrations and music to collect.
---
This page contains affiliate links to some products that JV has selected for you. Each purchase you make by clicking on one of these links will not cost you more, but the e-merchant will pay us a commission. The prices indicated in the article are those offered by the merchant sites at the time of publication of the article and these prices are likely to vary at the sole discretion of the merchant site without JV being informed.
Learn more.