News culture The return of Batman in The Flash, Indiana Jones 4… Cinema releases in June 2023
After a few very good months of cinema, 2023 continues with that of June. On the program: a few superheroes, great directors, the return of a legendary adventurer or even the brand new Pixar. A rather nice schedule and plenty of entertainment.
Summary
Transformers : Rise Of The Beasts

Stars At Noon

The Flash

SISU – Gold and Blood

Asteroid City

Elementary

Indiana Jones and the Dial of Destiny
---
Transformers : Rise Of The Beasts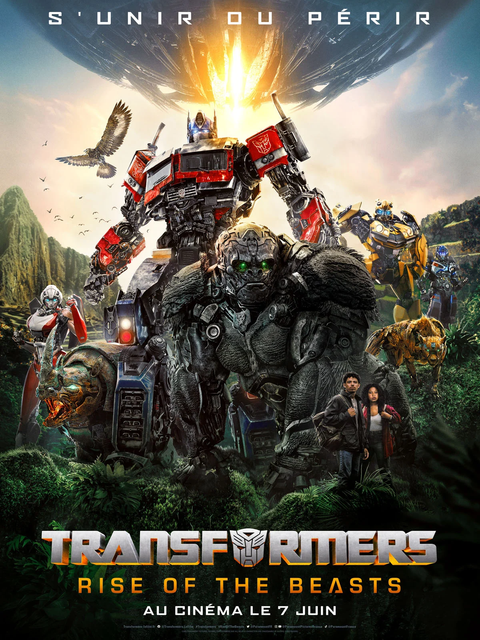 The Transformers have not only bludgeoned their robotic enemies, but also the cinema industry with monster productivity since the arrival of the first film in 2007. This seventh feature film will not be piloted by the iconic Michael Bay, but by Steven Caple Jr. whose result is faithful to what we had already seen in the past: In the 90s, a whole new faction of robots called the Maximals, looking like metallic animals and very angry at the same time, will ally with the Autobots for a huge battle against the Decepticons. A badass, raw CGI-armored ultra-mainstream movie that shouldn't require too much use of our brains. And sometimes it feels good, some would say.
Cinema release : June 7, 2023
Director : Steven Caple Jr.
With : Anthony Ramos, Dominique Fishback, Domenic Di Rosa
---
Stars At Noon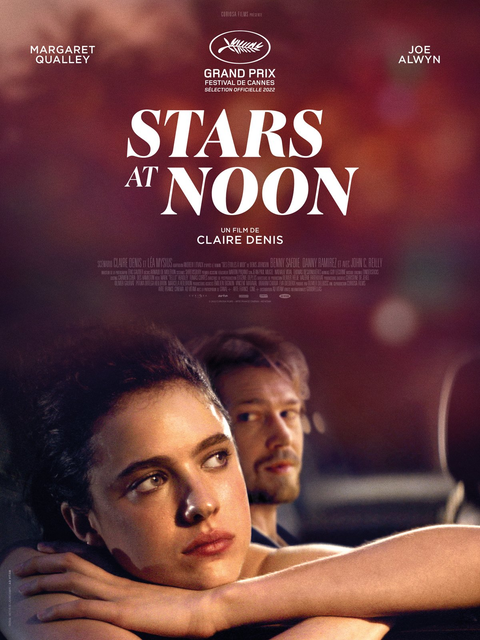 You've probably seen it in Death Stranding but also in a lot of films lately: Margaret Qualley is a real rising star and here she is again on the poster of a very beautiful, fresh feature film, concocted by Claire Denis (Trouble Every Day, 35 Rums, White Material). She plays an American journalist who, stuck in Nicaragua during a report, meets an Englishman there (Joe Alwyn). They fall madly in love, but from the hot and sensual imagery (which promises to be devilishly well piloted by the French director) arises a much darker plot, where this British traveler seems associated with shady, even downright dangerous organizations in the middle of America. central. A thriller both beautiful and full of pressure: this is a cocktail that we particularly like.
Cinema release : June 14, 2023
Director : Claire Dennis
With : Margaret Qualley, Joe Alwyn, Benny Safdie
---
The Flash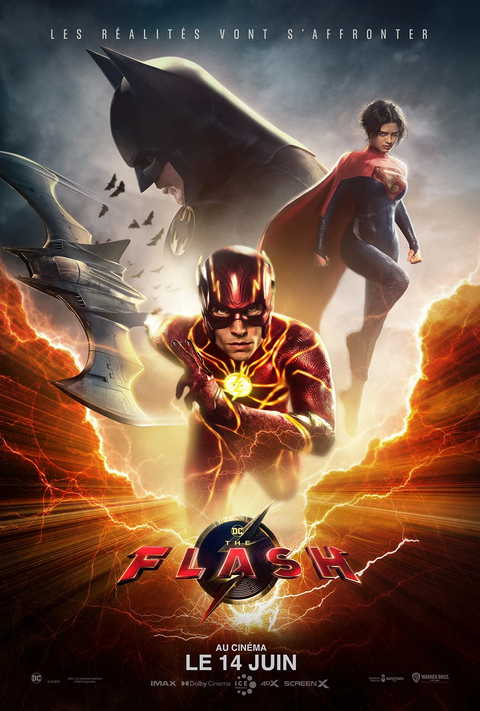 The DC Universe hasn't been going very well for a long time and is about to start off on a good footing with the arrival of Peter Safran and James Gunn, who have planned a whole plan of attack for the next few years. But before that, the DC Comics extended universe as we know it still has to give birth to a few films, including The Flash: for once, this project is furiously awaited and will also play the Multiverse card! We will therefore find Flash, but also two Batmans: that of Ben Affleck and that of … Michael Keaton, from an alternative world. A legendary comeback that should make more than one shiver, and again: a variant of Superman is also on the program of this armored feature film of fan-service, yes, but whose stakes could well lay the foundations of the future DCU . Suddenly, there is a way that we are dealing with a nice surprise.
Cinema release : June 14, 2023
Director : Andy Muschietti
With : Ezra Miller, Michael Keaton, Ben Affleck
---
SISU – Gold and Blood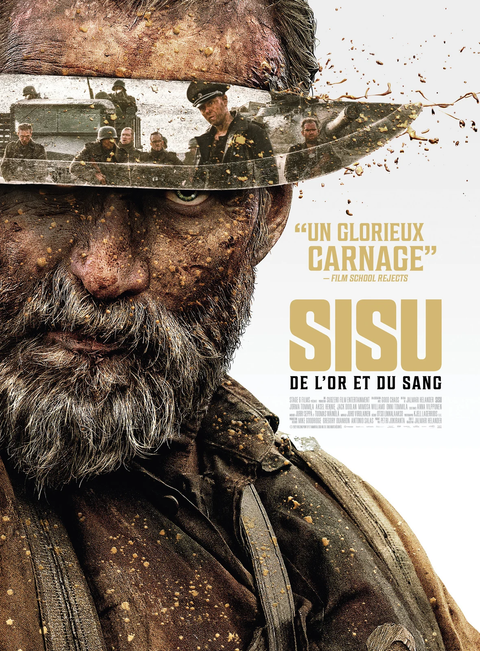 In 1944, in Nazi-occupied Finland, a brave man comes across a gold deposit: he is rich, except that the next bank is more than 900 kilometers away and in the middle of the wilderness. On his way, he will then come across German soldiers who will covet his precious treasure: the opportunity to break your skull and make a particularly pleasurable carnage. Make no mistake about it: Sisu is a nag action film, very gory and ultimately extreme where our hero is actually an overtrained former soldier, having lost everything during the Second World War. With some of the masterminds of John Wick, this explosive and ruthless feature film may well be worth it for its earthy atmosphere, its polished aesthetics and its convoluted choreographies where the hemoglobin flows freely. Potentially one of the best surprises of June, so it had to be put in this article.
Cinema release : June 21, 2023
Director : Jalmari Helander
With : Jorma Tommila, Aksel Hennie, Jack Doolan
---
Asteroid City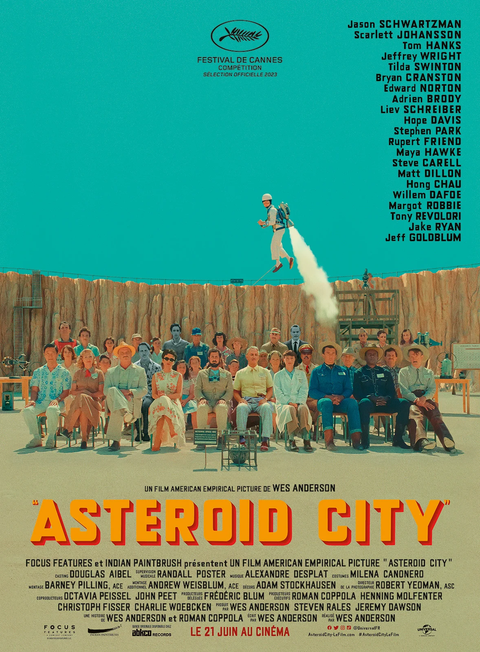 We know how to recognize a Wes Anderson film when we see one: the author of Grand Budapest Hotel has always had ideas and Asteroid City should be a new demonstration. It is therefore always in a very particular tone, a unique photograph and atypical sets that the director immerses us this time in 1955, in Asteroid City. A very small city in the middle of the American desert, whose gigantic crater and observatory remain particularly strong tourist attractions… not to mention the nuclear tests in the distance, showing the strong military presence. A comedy that promises to be both wacky and touching with an exceptional cast: Adrien Brody, Tom Hanks, Scarlett Johansson or even Tilda Swinton are thus on the bill in this experience with a light tone, almost parodic, but not less tasty. A future masterpiece for Wes Anderson?
Cinema release : June 21, 2023
Director : Wes Anderson
With : Tilda Swinton, Adrien Brody, Tom Hanks
---
Elementary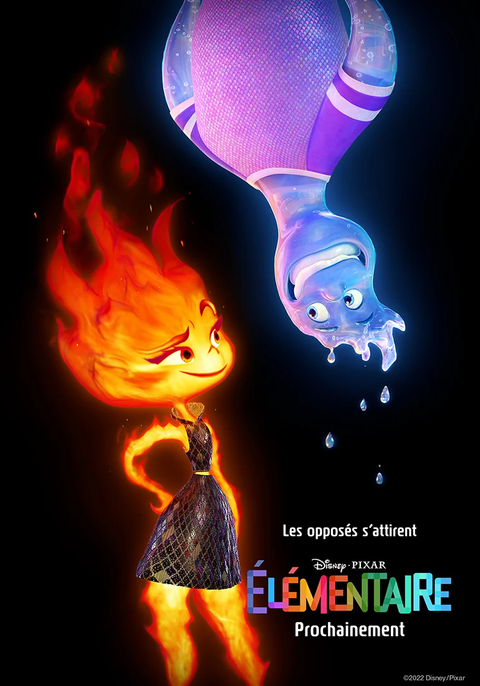 Pixar often hits the mark and Elementary has already caught our attention. After attacking emotions in Vice-Versa or souls in Soul, Peter Sohn will sail away from the elements in this new film with a colorful tone. Element City is a gigantic megalopolis whose inhabitants are composed of one of the four existing materials: fire, water, air and earth. Obviously, some are not really compatible with each other and the cohabitation is often done in an awkward way… until Flam, a young woman who bears her name well, meets Flack (a man composed of water, without surprise) and get to know each other. A lesson on good manners and acceptance of others, but also a whole crazy universe to discover in a sparkling story full of good humor. Finally, this is what we hope to have in theaters on June 21st.
Cinema release : June 21, 2023
Director : Peter son
With : Leah Lewis, Mamoudou Athie, Innocent Ekakitie
---
Indiana Jones and the Dial of Destiny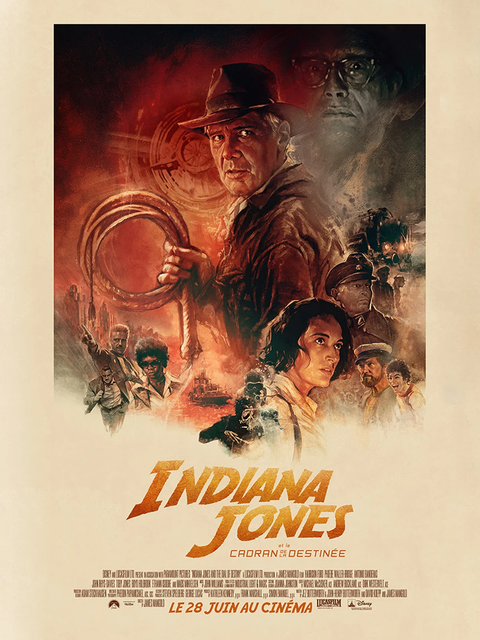 A cult saga, Indiana Jones shone above all for his first films and never really managed to… age well. Many preferred to forget the fourth feature film in the 2000s and here we are in 2023 with a long-awaited comeback: the Dial of Destiny will thus play on two tables, the first taking place in 1969, when Indiana Jones is finally about to retire, and the second in the middle of World War II, with a rejuvenated Harrison Ford. At the center of all covetousness: Archimedes' dial, a unique object that could locate temporal cracks. Of course, a big bad guy will also be there – the former Nazi Jürgen Voller, played by a certain Mads Mikkelsen. Well, let it be said: we are really crossing our fingers so that finally, it is not a cold shower and that this new project signed James Mangold (Logan, Le Mans 66) restores the image of a legendary franchise. Rather confident, the production even unveiled the film at the very recent Cannes Film Festival. Come on Indy, we believe in you.
Cinema release : June 28, 2023
Director : James Mangold
With : Harrison Ford, Phoebe Waller-Bridge, Mads Mikkelsen
---