News culture A return of Johnny Depp? The Pirates of the Caribbean franchise would be a priority for Disney +
Fired from Disney in 2018 because of domestic violence charges against Amber Heard, Johnny Depp could be back in Pirates of the Caribbean 6.
Since 2003, Johnny Depp is the star of Pirates of the Caribbean. His last appearance dates back to 2017 in Salazar's Revenge. Nevertheless, he could return in a sixth installment. The project was announced in 2018, but with the public lawsuits between Johnny Depp and Amber Heard, the film seems to have fallen through. Nevertheless, Sean Bailey, the president of Walt Disney Studio Motion Picture Production, confirmed, at the microphone of the New-York Timesthat this opus is a priority for the studio: "We think we have a very good and exciting story that honors the previous feature films, but also has something new to say". As for the return of Johnny Depp, the words of Sean Bailey seem reassuring: "Without commitment at this stage". However, after his trial, the Hollywood star made it very clear that he would never forgive Disney for walking away from him publicly. Jeff Bruckheimer, the producer of the saga, had assured him during an interview with Deadline that he would continue to contact the interpreter of Jack Sparrow for his return to the saga.
Pirates of the Caribbean 6 is the big project planned by Disney. The idea was floated in 2018, and the film is said to have been written by Paul Wernick and Rhett Reese, the screenwriters of the Deadpool and Return to Zombieland feature films. Another project in the same universe would also be in progress.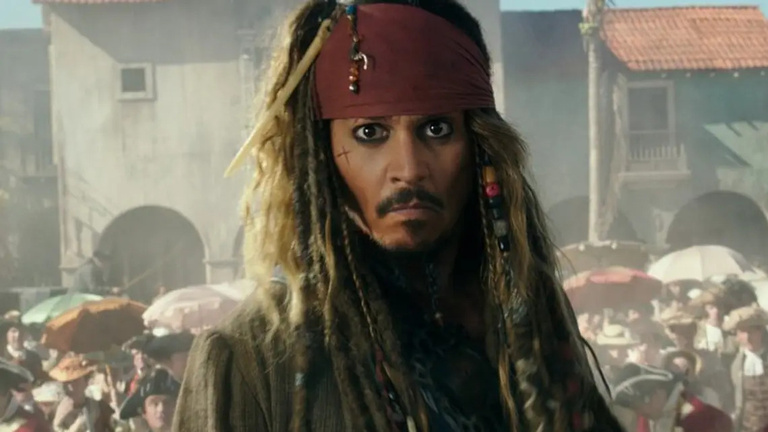 ---
Another project in progress
In 2020, the idea of ​​a film taking place in the same universe as Pirates of the Caribbean is unveiled to the public. The feature film is directed by Christina Hodson, the screenwriter of Bumblebee, and has for lead actress, Margot Robbie, the star of Suicid Squad. The interpreter of Harley Quinn had nevertheless assured, in 2022, that the project was canceled. However, Jerry Bruckheimer, the producer of the saga, affirmed, a few months later, to The Hollywood Reporter : "(the film, editor's note) is alive for me. It's alive for Disney. (…) We think we will do it. It's a very strong story". The film, on the other hand, is not intended to be a spin-off, but a new story with new characters.. There is currently no news of this project, and Disney prefers to focus on the sixth installment of Pirates of the Caribbean.