Game news A show without mythos? Xbox makes promises for its Showcase conference
See you on June 11 for an all-new Xbox Showcase. On the program, many announcements with images that will come directly from the games.
"None of the trailers for our games will be in computer graphics," promises Aaron Greenberg, head of marketing at Xbox, on Twitter. On June 11, gamers can attend the Xbox Showcase (the summer presentation of the future of Microsoft video games). On the sidelines of Starfield, which is already entitled to its own game, we could have news of Senua's Saga: Hellblade II, or even the new Fable. On the fan side, excitement is building and what they want to see is gameplay. On social networks, Greenberg began to give more precision on the show. He stated in particular: "None of our software presented during the show will have CGI trailers. Everything will come from the title itself, from its engine or from a few cinematics..
None of our first party games in the show are full CG trailers. Everything is either in-game footage, in-engine footage, or in-game footage with some cinematics. Each of our trailers will be labeled so it is hopefully clear for our fans.

— Aaron Greenberg 🙅🏼‍♂️💚U (@aarongreenberg) June 4, 2023
For this time therefore, goodbye the mention "images not taken from the game". That's not all, Aaron Greenberg also clarified that there will be no trailers for films or series, in reference to a probable season 2 of Halo on the small screen. Finally, the marketing manager also indicated that none of the titles will necessarily be released in the next 12 months, contrary to what was announced at last year's conference.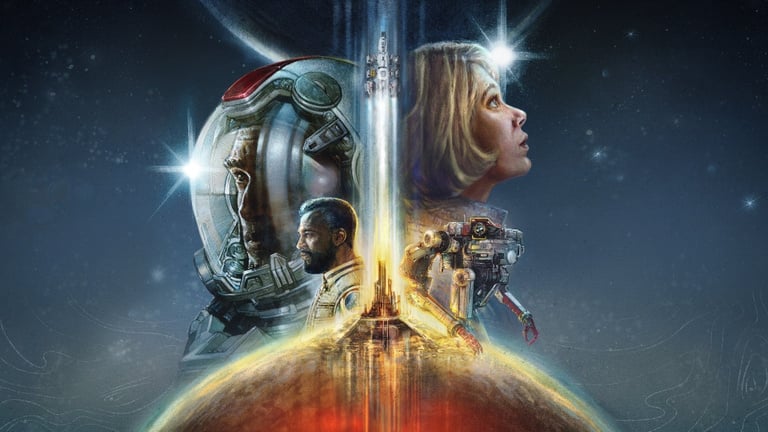 ---
Le Starfield direct
The Xbox Showcase will this year be divided into two parts. First, we will find the usual show to have news of the many Microsoft licenses. Immediately after, a Starfield Direct will begin and will focus on the eponymous game. On the program: "tons of new gameplay, developer interviews and information", evokes GamesRadar. As a reminder, the next title from Bethesda Studios will take us to the stars. We will embody an explorer, in search of the most precious artifacts of the universe.
In addition to the scenario, we already know that Starfield will allow travel between planets, crafting as well as many phases in a spaceship. You can also customize your character. 16 character traits were revealed. Among them: "Kid Stuff" which allows you to visit your parents, "Starter Home" which gives a small house from the start, or "Introvert" which grants more stamina in solo. The software is expected for September 6 on Xbox Series and PC.