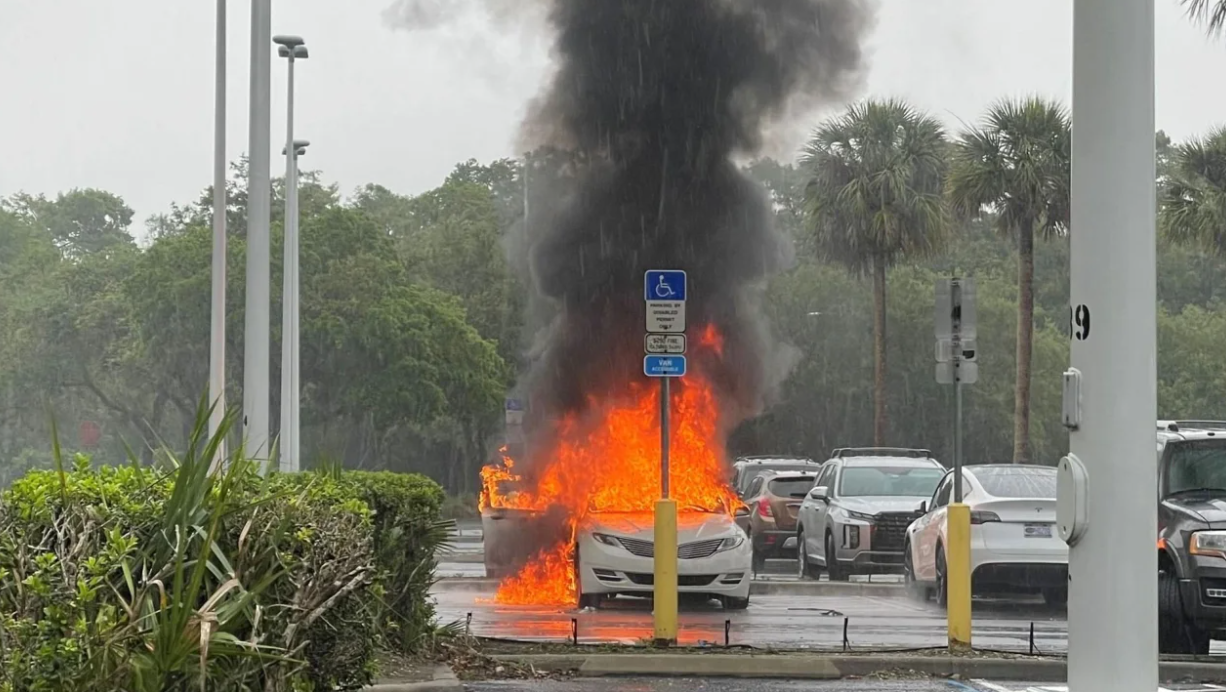 A Florida woman was arrested after her car, in which she had left her two young children, caught fire while she was shoplifting at a mall in Oviedo.
The woman, Alicia Moore, 24, left her car with her two young children inside in the mall parking lot at lunchtime on May 26. Moore entered the store and walked around the interior for about an hour, during which time he stole various items. But at some point she realized her car was on fire, so she threw away all the stolen items and ran to the parking lot, according to CNN.
People who were in the parking lot when the fire broke out realized that two children were inside and intervened to save them. They were rushed to a nearby hospital, with one of the toddlers requiring medical attention for first-degree burns "to his face and ears," according to a police report.
Moore was later called in for questioning. Investigators pieced together all the information and found out what had happened. The police also discovered that she was wanted in other regions for crimes of a criminal nature, most likely thefts.
She was arrested for neglect, bodily harm and theft. The cause of the fire is not yet known, but investigators suspect a technical fault.
Editor : D.C.