News culture Asterix and Obelix The Middle Empire would not be "an industrial disaster" for its producer
It is an understatement to say that the latest film revisiting the adventures of Asterix and Obelix received a mixed reception, not to say catastrophic. And yet, where the feature film took a beating in France, this is not what is happening abroad.
The hard life of film in France
With a budget of 65 million euros for around 4.5 million admissions, Asterix and Obelix: the Middle Kingdom has not been very successful in France. The reviews were extremely harsh (rightly or not, we let you be the judge of your opinion), but it is true that many regretted this aspect of "TikTok scenes put end to end" despite some rather pleasant passages. We could thus read on the right and left that the feature film was about to become a real commercial oven. But according to the president of Pathé, Ardavan Safaee, the reality is quite different. Asked by the show Boxoffice pro (via Allociné) on YouTube, he said:
I don't know of any films for which there is a kind of total unanimity. So it's normal that the film appeals to some, and less to others, I agree. It's normal. Now, the film will have a very, very long life. The film for me is a success in theaters. I heard about industrial disaster. I don't think people are necessarily aware of how we imagine the economy of films like these. There is not only the room for these films. The room is an extremely important factor for a French film, a French comedy, for a brand like that, of course. With close to 5 million admissions, we are not ridiculous, far from it. But there is also the international, the video receipts which will arrive.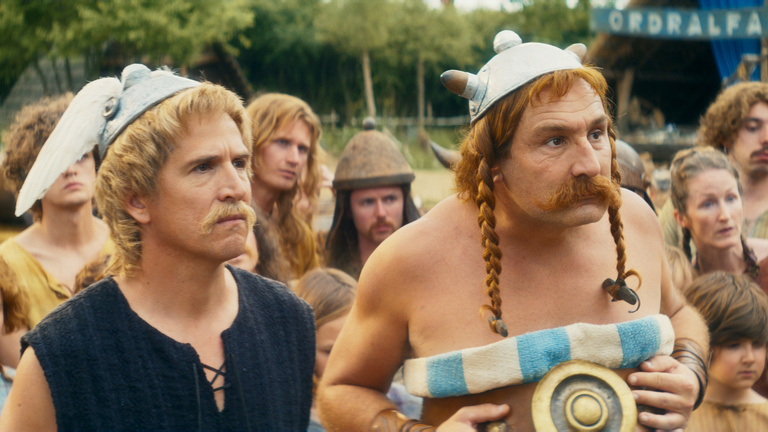 The Middle Kingdom: a success?
Outside of its country of origin, Asterix and Obelix: The Middle Empire is getting a much better reception. Available on Netflix in several countries, it is a hit and the figures from cinemas are more than encouraging. According to Unifrance, Guillaume Canet's film has thus exceeded two million admissions abroad, making it the biggest French success abroad since the pandemic. So far, the film has been released in 35 countries and has generated 13.4 million euros. It was particularly well received in Poland and will soon be released in cinemas in Germany, Austria and Portugal. Ardavan Safaee also takes the opportunity to emphasize that the longevity of the Asterix and Obelix films is real and that the film will also have a second career on DVD, Blu-Ray and VOD.